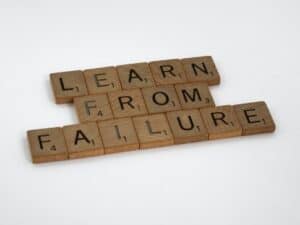 "To err is human, to forgive divine" and that is the spirit we will adopt for this week's blog post, which delves into some decidedly second-rate translations. We all have bad days, but some of the examples of human translation errors here crop up sufficiently often or are so clunky, you wonder what kind of quality control was going on before the final translation was approved. In the spirit of forgiveness, mistakes are there to be learned from, so let's resolve to weed out awkward phrasing of the kind described below.
Overly literal translations are probably the number one culprit in poor quality translations. The fact that they are not hard to find suggests either a lack of careful proofreading or a tin ear for unidiomatic phrasing on the part of the proofreader. German clothes are sometimes described as having "hervorragende Trageeigenschaften", and it is not hard to find translations rendering this simply as "excellent wearing properties". Without wishing to be too harsh, let us just say this is not a phrase a native speaker would ever naturally use to describe the quality of a pair of trousers. The problem is that the German noun Trageeigenschaft does not have a direct equivalent in English. The meaning is roughly a "characteristic offered by a garment when it is worn". This usually relates to how comfortable the clothing is or how well it fits, so a more elegant English translation might refer to the item offering "exceptional fit and comfort".
Nouns are not the only troublesome parts of speech that can trip up the translator. If we remain in the world of fashion, German often uses "überzeugt mit … " to describe impressive features offered by a garment. Once again, the cumbersome literal translation "this garment convinces with …" is all too common. Finally, in a feat that combines poor translation choices for both noun and verb, we have the dubious wording "make a good figure" for the German "eine gute Figur machen". A native speaker might be more likely to express this simply by saying something "looks fantastic" or is "very stylish".
Fashion translation is perhaps particularly prone to such gaffes because it often involves bulk product descriptions, some of which may even have been done using machine translation. Good post-editing should weed out the kind of examples described above, so either the human checking stage of the process is being skipped altogether, or the quality control standards are insufficiently stringent. But fashion is not the only domain susceptible to such flaws. I recently came across a translation for a wine producer, in which the German "Edler Tropfen" was translated as "noble drop" (rather than the more idiomatic "fine wine"). Indeed, the Linguee online dictionary, which uses webcrawlers to identify bilingual texts, suggests "noble drop" alongside "fine wines" in its definitions, giving this phrase a status it certainly does not deserve. This definition seems to have slipped through the Linguee QC system offered by its human-trained machine-learning algorithm (which estimates the quality of the paired translations) and the manual ratings submitted by users.