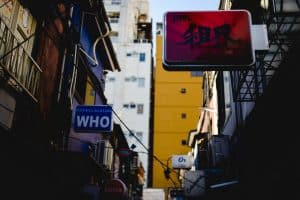 Typos can crop up even in documents that have been carefully proofed, particularly if the typographic mistake involves a real alternative word. So, translators should not be surprised to come across them in their source texts. The number of typos can be a good indication of how much care the client has taken with the original documentation. I usually make a little list of obvious errors and submit them back to the client along with the translation so they can fix any mistakes. I have often been told how useful this is – think of it as an added bonus to go with the translated text. After all, a translator is effectively another pair of proofreading eyes and is guaranteed to have looked carefully at the source material and spotted all those foreign-language typos.
However, foreign-language typos in the original text can also be a cause of much frustration for the translator when they lead you astray. Let's be honest, you are far more likely to spot typos as actual errors in your native tongue. When you are fluent but not a native speaker, there is always a chance you might think you are missing some obscure bit of vocabulary rather than looking at a commonplace word that has simply been misspelled.
Recently I came across the word "Effeu" in a text. Now, I knew full well that "Efeu" means "ivy" in German. But the context here was specialist photography, and the reference was to "Effeuwand". In addition, the source was Swiss German, so off I went on a wild goose chase, convinced this was some highly specific photographic term, possibly of Swiss origin. After much internet searching and trawling of photographic vocabulary, I realised that what was intended was "Efeuwand", literally a wall of ivy, which was to be used as the backdrop for a photoshoot. The penny only finally dropped when a good old Google search turned up a picture on someone's social media with the identical typographic error "Effeu" and, you guessed it, a distinctive shot of the green leaves of the ivy plant.
You always feel a bit of an idiot after moments like these because the answer is so blindingly obvious once you realise there is a spelling mistake. But I am certainly not alone in failing to spot these errors. Another text I worked on recently came with a glossary that had supposedly been checked, double checked, verified and certified by the client. This glossary included the term "Trocknungswaren" with the translation "drying object". On closer inspection of the client website, what it should have said was "Trocknungswagen" – "drying trolley" (a trolley with shelves for putting artwork on to dry).