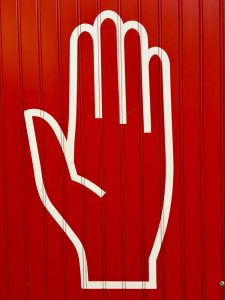 Only a matter of weeks ago, this blog sang the praises of the linguistic pedant. We extolled the virtues of the stickler for grammatical detail and celebrated punctuation purists. Then along comes Jacob Rees-Mogg, whose many achievements now include being precisely the wrong kind of pedant.
Following his appointment as the new leader of the House of Commons (good luck with that, by the way), his staff were issued with a list of language rules that revealed all you need to know about the MP for North East Somerset. Banned words include "hopefully" and "disappointment", presumably reflecting the prospects for Brexit Britain, i.e. have no expectations and don't feel let down when it all goes awry. Also prohibited are "very", "due to", "equal", "unacceptable", "ongoing". All seemingly inoffensive items of vocabulary if used appropriately. This is clearly a man who is a control freak. What kind of person issues a ban on the word "equal"? Only someone who has repeatedly opposed "equal opportunities", "equal rights" and "marriage equality". Similarly sinister motives might be behind his veto on the term "invest (in schools etc.)".
It is easy to mock his directives to refer to untitled men as "esquire" and to use only imperial measurements. Not for nothing, after all, has he earned the moniker MP for the 18th century. On the other hand, his instruction to "check your work" can only be applauded. Sadly, Rees-Mogg seems to have fallen foul of this himself with his edict to avoid putting a comma "after and". Presumably this was intended to be a ban on the Oxford comma, which is itself a can of linguistic worms. But if that was his intention, he should have stipulated the avoidance of a comma "before 'and' for the last item in a list". Instead, he has accidentally banned the sub-clause. As John Boyne so eloquently tweeted: "Jacob Rees-Mogg is wrong to ban the comma after 'and' in staff letters. One would not use it when writing 'Jacob Rees-Mogg is tall and stupid', but one would use it when writing 'Jacob Rees-Mogg is tall and, despite his expensive education, stupid.' Check your own work Jacob Rees-Mogg Esq.
The charm of a commendable pedant is to understand the fine detail while realising that language changes and that sometimes you have to move with the times. Pick your linguistic battles carefully and fight your corner with a sense of humour. It's fine to be a purist, just as long as you let others have their own linguistic style. After all, it's content and clarity that matter and all Rees-Mogg has achieved is to demonstrate that he cares more about form than substance. The wrong kind of pedant indeed.