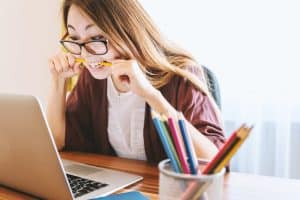 Liberal linguists love to gang up on pedants who obsess about split infinitives and the death of the subjunctive. Language changes after all, and a language that fails to evolve is dead. I still remember my fury as an 8 year old being hauled up in front of the class for having the audacity to use "can" instead of "may". If I'd known anything about language evolution at that point I would have given the linguistic pedant teacher a little lesson. Having said that, who doesn't love that smug sense of superiority when you know something someone else doesn't. My personal favourite is shouting at the radio whenever someone says they are "chomping at the bit". It's from horse racing and horses do not "chomp" (well, they probably do, but not in this context), they CHAMP.
Recently two cases of superlative linguistic pedantry caught my eye and evoked a sense of admiration. The first involved Prince Charles, who was caught in a storm of accusations about his use of the supposed American-style "z" versus "s" spelling in his letter of condolence to the French president after the Notre-Dame fire. The content of his message, "we are thinking of yourself and the French people at this most agonizing of times", was soon lost to a debate about whether his American daughter-in-law, Meghan Markle, had been at the keyboard.
The truth here is that the spelling pedants were themselves "out-pedanted". As a royal source explained, Charles was, in fact, adhering to his "lifelong preference of using older English spellings, considered correct by the Oxford Dictionary of English". For a long time English enjoyed a mixture of "z" and "s" spellings depending whether the word in question came into the language directly from Greek or was adapted from its use in French. The American lexicographer Noah Webster regularised (or as he would have it, "regularized") these spellings to better reflect their pronunciation in his 1828 dictionary.
The preference in British English for "s" was standardised much later. In fact, as chance would have it, at the time of this spelling furore I happened to be reading John Hunt's "Ascent of Everest", the account of the 1953 expedition that culminated in Hillary and Tensing's successful conquering of the mountain. Sure enough, throughout the text he uses "ize" rather than "ise".
The second instance of wondrous pedantry involves the report by special counsel Robert Mueller on Russian interference in the 2016 US presidential elections. Despite being written using modern word processing software and deploying a variable-width font, the report consistently inserts a double space at the end of every sentence. This is a convention that dates back to the fixed-width fonts produced by typewriters, which resulted in areas of white space around skinnier letters such as "i" or "l". To make it clear that a sentence had ended, typists were trained to insert a double space after the full stop. The stubborn adherence to this long-since outdated convention in the Mueller report certainly suggests an older typist was at work. And personally I can't help but find a certain charm in a linguistic pedant swimming against the tide in such minutiae.
Sources
https://www.telegraph.co.uk/royal-family/2019/04/17/solved-social-media-mystery-prince-charles-american-spelling/
https://www.theguardian.com/science/shortcuts/2019/apr/18/ize-on-the-prize-is-prince-charles-the-last-guardian-of-british-spelling
The Ascent of Everest. John Hunt (1953) Hodder & Stoughton
https://qz.com/quartzy/1599585/the-mueller-report-has-two-spaces-after-every-sentence/