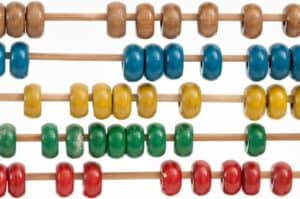 A little while ago this blog covered my failure to correctly pluralise the noun kohlrabi. I described some of the reasons why I wasn't particularly happy with the proposed plurals found in the dictionary, but since then I have wondered whether my dissatisfaction with the plural form was because I had subconsciously classified this vegetable as an uncountable noun in the same way that fennel is generally not pluralised. To form the plural, we tend to add the appropriate descriptive noun e.g. "2 fennel bulbs", "2 fennel plants", rather than "2 fennels". This has a similar effect to prefixing uncountable nouns with what is known as a partitive expression, e.g. "a piece of", "a slice of" etc. which indicates that only 'part of' a whole is being referred to.
I'm not sure bulbs or plants are strictly partitive, unless we imagine fennel to be the broader substance that is Foeniculum vulgare, more likely the word simply lacks a plural, and the added noun is a convenient workaround. Interestingly, fennel's botanical relatives celery and celeriac are similarly uncountable, requiring the addition of stalks or bulbs if a quantity is applied. However, other members of the Apiaceae or Umbelliferae family include carrot and parsnip, both of which are countable when it comes to referring to the root vegetables.
At any rate, uncountable nouns seem to be particularly common in the food domain. Bread and rice certainly fall into this category. Tea and sugar are also often listed, but in both these cases you can easily find "2 teas" and "3 sugars" in the context of ordering cups of tea and adding teaspoons or cubes of sugar. Similarly, chocolate, cheese, juice, fruit and meat all generally refer to the overall uncountable category. Again, these can be found in plural form when referencing pieces of chocolate, blocks of cheese, glasses of juice, pieces of fruit and types of meat.
Uncountable nouns often refer to substances or concepts that cannot be divided into separate elements, but languages differ greatly in this regard and correctly identifying uncountable nouns can be a challenge for foreign language learners. Where English schoolchildren may bemoan having one or more pieces of (the uncountable noun) homework, German contrasts the singular and plural nouns Hausaufgabe and Hausaufgaben. Translating the uncountable English noun information is another common German error as they often pluralise and refer to Informationen, especially where it is clear that lots of information is involved. Interestingly, the same applies to the semantically closely related terms in German Auskunft/Auskünfte, and Beweis/Beweise, which is usually translated as the uncountable evidence in English. Whether or not something is uncountable or indivisible is clearly highly subjective and something translators should keep a watchful eye out for.