The decline in numbers of UK school pupils taking modern language has been widely documented over recent years, including by the British Council, The Guardian, and in this blog.
The British Council's annual Language Trends survey for 2022 shows no sign of this tendency reversing and highlights the specific impact of the Covid pandemic on school language provision both at primary and secondary level. Unsurprisingly, the pandemic resulted in a significant drop in international activities (such as partnering with schools abroad) with an increasing number of schools reporting no international engagement whatsoever.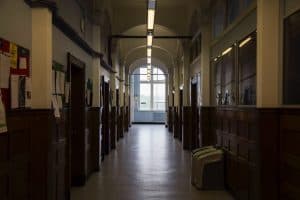 In 2010, the government introduced the English Baccalaureate (EBacc), which is a performance measure for schools designed to encourage students to keep their options open for further study and future careers. The EBacc aspires to have all GCSE pupils study English language, English literature, mathematics, the sciences, a language, and either history or geography. The government then set targets of having 75% of pupils studying this combination of subjects at GCSE by 2022 (for award of qualifications in 2024), rising to 90% starting GCSEs in 2025 (and taking exams in 2027). The latest figures suggest the government is on track to meet all EBacc targets except for languages.
Although the numbers taking French at GCSE have been relatively stable over the last two years, entries are still half what they were in 2005. Spanish has grown in popularity and, if uptake continues at the current rate, it will overtake French as the most popular GCSE language in 2026. Indeed, at A-level Spanish replaced French in the top spot in 2019 and has continued to hold this position ever since.
The 2022 A-level results, published in August, show a continuation of the decline in language exam entries, with French falling by 5.4%. Interestingly, this drop in popularity was also mirrored in English modern language and literature (which experienced a 5.8% drop in entries). A review of the exam data by Schools Week also revealed discrepancies in subject choices between female and male students. Languages are dominated by girls, while computing, physics, mathematics, design and technology, and economics are much more popular among the boys. The figures for German, Irish, Spanish, French and Welsh (as a first or second language) show girls making up between 60 to 85% of entries.
In terms of falling student numbers, the British Council is clear that the solution needs to be implemented much earlier than either A-level or even GCSE. In fact, they pinpoint the transition from Key Stage 2 to Key Stage 3 (ages 8-10 and 11-14 respectively) as the "nut to be cracked". Responses to the Language Trends survey indicate a "sustained decline in contact between primary and secondary schools in relation to languages"; in particular, there is inadequate information on pupil progress at the point of transfer, and primary schools feel they could benefit more from the subject specialism in languages that their secondary colleagues possess. The lack of joined-up thinking is also evident in the finding that "only three per cent of state secondary schools are enabling all pupils to continue with the language they learned in KS2".
The British Council report concludes that "a lot is going right for language learning in the UK", but clearly there is plenty of room for improvement.