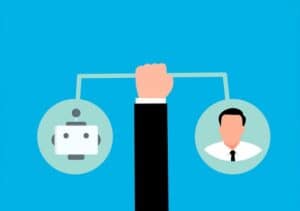 The previous blog took us on a tour of some rather shameful translations that seem to have either been created by a human or, at the very least, slipped past whoever was responsible for the quality-control process in post-editing a machine translation. To cheer ourselves up, this week's blog looks at some errors that can be blamed on machines, including several that are uniquely the result of not having a human involved in the process. These are the kind of errors that boost the spirits of any translator involved in PEMT tasks because they are so easy to spot, and the source of considerable entertainment.
Top of the list is the magnificent machine translation describing the dimensions of a dinner plate, where the German abbreviation "BH" representing "Breite x Höhe" (width and height) has been confused with the same abbreviation meaning "Büstenhalter", a bra. So the phrase "Dinnerteller BH 27 x 2 cm" is translated as "Dinner plate bra 27 x 2 cm". Context really is important when figuring out abbreviations!
This blog has previously tackled the way spelling mistakes in the source text can lead the unwitting translator astray. In general, however, humans are much better at coping with spelling mistakes than computers because of our ability to contextualise and accurately guess what the intended text should say. I came across a great example of this recently, where the typo in the source text would undoubtedly have been spotted by a human translator but had flummoxed the MT system. The German text was rendered as "Italienischer Obestoff", with a crucial 'r' missing from Oberstoff, which means outer fabric or similar. Lacking the ability to make this sensible correction, the MT system had translated this as "Italian obesity fabric"!
Unusual words are another stumbling block for MT systems, which sometimes even fail to translate the same word consistently within a single text. A recent PEMT task involving the word Samtschrecken, contained one sentence where this was translated as a velvet grasshopper, and another where the computer had settled on the delightful choice of velvet scarecrow. The human proofreader should always be suspicious of such unlikely collocations and machine translations. Indeed, the intended reference here was to stick insects (specifically the species Peruphasma schultei).
In another demonstration of the superior contextual interpretation offered in human translation, a PEMT project included a description of a proposal of marriage, where the MT system had simply plucked out the dictionary definition 'genuflection' for the German Kniefall, resulting in an entirely inappropriate description of the romantic moment where someone gets down on one knee to pop the question. The same text rendered the word Antrag as an 'application', making it sound more like a soulless job hunt than a romantic proposal of eternal partnership.
Let us finish revelling in the shortcomings of machine translation with the splendid translation of Bauchfrei as 'belly free' in reference to a cropped top! Human involvement in translation is not totally redundant yet.