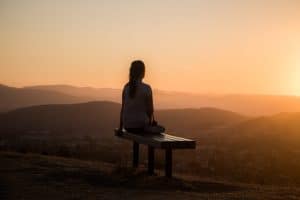 The body achieves what the mind believes*. Or so the saying goes. It is widely accepted that the mind has a far greater role to play in endurance sports than, for example, when running the 100 metres. October will see another attempt by Eliud Kipchoge to run a marathon in under 2 hours. Whether or not you care about this assault on an arbitrary time goal, it is clear that mental toughness, grit, resilience or whatever you choose to call it will play a crucial role in the outcome. What about self-talk?
As well as a Zen-like calm and confidence, Kipchoge is known for smiling during races, particularly in the latter stages. Just when things are getting really tough and the body is screaming instructions at the brain to stop this madness, Kipchoge starts beaming as if he's just heard a great joke. And research has suggested this is far from accidental. A study by Ulster University found that running economy could be improved by over 2 percent when participants were instructed to smile during their run. If true, this is big news at the elite level. Much has been made of Nike's claim of a 4% efficiency improvement offered by their Vaporfly shoes. The 2017 Breaking2 project (also sponsored by Nike) saw Kipchoge miss out on a sub-2 hour time by just 26 seconds. That's a margin of roughly 0.3%. Small things could make all the difference for October's 1:59 Challenge.
Kipchoge was already smiling when he came so close back in 2017, but maybe some recent linguistic research could bag him a few of those crucial extra seconds. In an article for Outside magazine, Alex Hutchinson reports on the latest findings showing that the way athletes talk to themselves during physical activity can have a significant impact on their performance. In so-called "time-to-exhaustion" tests, a group trained in self-talk outperformed the control group both in terms of the duration of physical activity achieved and their perceived exertion rating.
More significantly for those of us with an interest in language, there is a suggestion that grammar can play a role in performance outcomes. Participants given the task of completing a cycling time trial did so faster when coached to use second-person pronouns in self-talk rather than first-person. In other words, "You can do this" rather than "I can do this". The study's lead researcher James Hardy told Runner's World magazine that addressing yourself in the second person "promotes clearer thinking, better choices, and enhanced performance". It's almost as if the brain is tricked into thinking that the supportive comments are coming from a third party and this lends them greater credibility.
None of this is to suggest that physical preparation and genetics aren't absolutely essential for endurance sport. We are talking about miniscule improvements in performance for people who are already in supreme shape. If you've spent your life on the sofa, no amount of "you've got this" is going to get you running a fast marathon. But when it comes to long distance events, ultrarunner Dean Karnazes sums it up perfectly: "the first half you run with your legs and the next half you run with your mind."
* The original quote is credited to Napoleon Hill, author of Think and Grow Rich, in which he writes "Whatever the mind can conceive and believe, it can achieve"