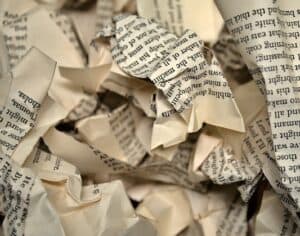 Just occasionally the linguistic culture wars offer us a glimpse of unexpected unity. Such was the case in response to news that Penguin Books would be updating Roald Dahl's children's books to remove or rewrite "offensive" passages to make them more suitable for the modern reader. The updates were first reported in The Telegraph, who bemoaned "Augustus Gloop is no longer fat, Mrs Twit is no longer fearfully ugly, and the Oompa-Loompas have gone gender-neutral". Howls of despair quickly followed, in what turned into a veritable battle over Roald Dahl, with unheard of agreement from across the political and cultural spectrum.
In the UK, prime minister Rishi Sunak felt moved to issue a statement agreeing with the BFG "that we shouldn't gobblefunk around with words". At a book club event, Camilla, Queen Consort, told authors to hold firm against "those who may wish to curb the freedom of your expression or impose limits on your imagination." In case anyone had missed the point, she then looked up from her notes, smiled, and remarked "Enough said".
Further afield, the literary figurehead for freedom of speech, Salman Rushdie was even blunter, tweeting "Puffin Books and the Dahl estate should be ashamed." The climbdown by Penguin was swift as they surely realised that they were fighting an unpopular and potentially self-destructive battle. The announcement that the classic versions of Dahl's texts would remain in print was widely celebrated, including by the CEO of PEN America.
The rare exceptions to the chorus of disapproval — hats off to Robin Ince and Owen Jones for ploughing a lonely furrow — served simply to underscore the overwhelming public mood (just take a look at the replies). A fundamental problem for those attempting to defend the rewrites was that the changes were so easily mocked. The kind of gore and insult that has delighted children for decades is simply erased, deemed unsuitable. The gruesome "We could round them all up and put them in the meat-grinder" is struck out, as is the ominous "Their children turned out to be delinquents and drop-outs". Delightful turns of phrase are converted into clunky prose, "frumptious freaks" becomes "beastly Twits", "Shut up, you nut!" becomes "Ssshh! Not yet!". The full list has been archived for posterity (and will surely haunt editors for some time to come). Glancing at the list quickly makes it apparent that the work has been practically translated into something else, a different, tamer version of English?
So, how did Penguin get it so wrong? David Mitchell, writing in The Guardian, argues that money rather than "woke" culture is to blame. But this seems to be rather missing the point. No doubt profit played a part in motivating the changes, and indeed will have been behind what the Guardian described as "The Big Friendly Giant U-Turn". But the reason the changes were unpopular was not because Penguin was set to make more money. It was the nature of the changes that caused uproar.
A more interesting question for divinators of contemporary linguistic mores is whether the protests mark a kind of sea change in what the public want. In this battle over Roald Dahl, Penguin had appointed a team of sensitivity readers to "improve" the texts by identifying offensive content, stereotypes, bias and other faux pas. The misjudgement about the extent to which this kind of language policing would be tolerated casts doubt on how au fait Penguin's editors are with their book buyers. This in turn raises important questions about the role of sensitivity readers and their influence on the publishing industry, but that is probably a whole new linguistic can of worms for another day.