Language evolves to reflect the changing world and every so often I like to pop along to the Oxford English Dictionary updates website to have a browse through the latest dictionary entries. The OED has been capturing the history of the English language for over 100 years. The dictionary is updated four times per year and the editors issue a summary of new and revised entries on the website. The latest revisions were published in December of this year, with the next update pending in January. This week's blog takes a little trawl through some of the lexicographic items which caught my attention.
cultural appropriation
This is a new entry defined as 'the unacknowledged or inappropriate adoption of the practices, customs, or aesthetics of one social or ethnic group by members of another (typically dominant) community or society.' There is no doubt that social media and the internet age have facilitated cultural exchange and, perhaps not surprisingly, accusations of 'stealing' or at best 'borrowing' with a lack of understanding or appreciation for the culture of origin. This blog touched on exactly this issue in the post about Wes Anderson's Isle of Dogs, which attracted some criticism for its portrayal of Japanese culture and, particularly, for the role of a white character
trans*
Yes, you read that right, the OED has added to the existing "trans" entry (first adopted in 2013) with the inclusion of an asterisk to cover the word's use for both "transsexual" and "transgender" (and literally pronounced 'trans asterisk' or 'trans star'). The editor notes that the entry also "serves to indicate the inclusion of a wider range of gender identities.". Demonstrating once again that this blog is in touch with the zeitgeist, you can refer back to the post in January on language and gender politics!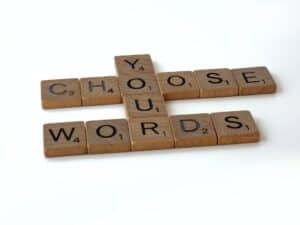 even
The novelty in this entry has to do with usage. Anyone who has spent much time with teenagers will be familiar with the use of this word "in various negative phrases with intentional ellipsis of verb object, implying that the speaker is too overwhelmed with emotion to continue". For instance, in the phrase "I can't even", or "Don't even". The latter is described rather colourfully by urbandictionary.com as "basically telling someone … F*%$ off please … but in a more polite way"!
microplastic
Lastly, and perhaps most dispiritingly, we have the addition of "microplastic" which has seen a surge in usage due to growing concerns about plastic environmental pollution. The term specifically refers to tiny pieces of plastic, especially found in seawater, which has been broken down from industrial and consumer waste. The BBC series Blue Planet II must take some credit for raising public consciousness of this issue.
Sources
https://public.oed.com/the-oed-today/recent-updates-to-the-oed/march-2018-update/new-words-notes-march-2018/
https://www.urbandictionary.com/define.php?term=don%27t+even