Wes Anderson's latest movie, Isle of Dogs is a fabulous stop-motion animation set in a dystopian near-future Japan where the authoritarian regime has banished all dogs to Trash Island in a bid to contain an epidemic of dog flu. A linguistically interesting quirk in the movie is that the dogs speak in English, while the humans mostly speak Japanese which is often but not always translated. Assuming the audience is not familiar with Japanese, the result is that chunks of the human dialogue are unintelligible leaving us reliant on facial expressions and other contextual clues for hints as to what is being said. This setup is made clear from the moment the movie opens with the title card explaining "The humans in this film speak only in their native tongue (occasionally translated by bilingual interpreter, foreign exchange student, and electronic device). The dogs' barks are translated into English."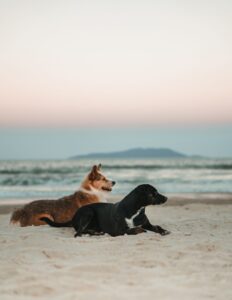 At times the translation of dialogue is extrinsic to the narrative itself, with subtitles providing a conventional service to non-Japanese movie audiences. But elsewhere Anderson incorporates the translation process within the film's plot, through characters such as Official Interpreter Nelson, or with the electronic translation gadget which enables the little boy Atari Kobayashi to communicate with his dog Spots. As a review in the New Yorker points out, the film is "profoundly interested in the humour and fallibility of translation." Anderson is keen to make his audience aware of the subjective nature of translation. At times Interpreter Nelson gets carried away and inserts her own remarks into her translation, especially as events begin to unfold in particularly dramatic fashion.
Anderson has revealed that he does not speak any Japanese himself, so he relied heavily on his friend Kunichi Nomura (an actor who worked as an advisor on this film) to assist with the sections of dialogue in Japanese. And the translation theme runs throughout the movie, as Anderson puts it: "The movie isn't just in English or Japanese, it's translation crazy. It has every different possible way of translating."
Along with dogs who speak English and humans who speak Japanese,  a key character in the film is an American foreign exchange student called Tracy who (without indulging in too many plot spoilers) is crucial to the uprising against the corrupt and authoritarian regime. Tracy's heroic role has led some reviewers to accusing Anderson of unfortunate cultural appropriation and white saviour syndrome. A kinder interpretation might be to suggest that Tracy is introduced as yet another opportunity to provide linguistic intrigue in a film obsessed with communication. At any rate there is plenty for the translator audience to mull on and enjoy.
Sources
https://en.wikipedia.org/wiki/Isle_of_Dogs_(film)
http://lwlies.com/interviews/wes-anderson-isle-of-dogs-interview
https://www.newyorker.com/culture/cultural-comment/what-isle-of-dogs-gets-right-about-japan