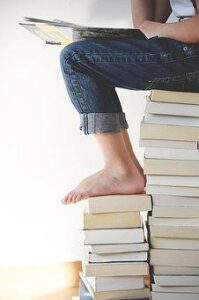 The long shadow cast by the Covid-19 pandemic continues to affect educational outcomes. A new UK government publication describes the impact of school closures during the pandemic and concludes that an increased focus on reading and literacy strategies in secondary schools is required to compensate for the loss of learning experienced by students over the last few years.
Ofsted's briefing document Education Recovery in Schools: Summer 2022 suggests students in Key Stage 3 (the first three years of secondary school) have been particularly disadvantaged "as the pandemic disrupted the transition from primary school to secondary school". Wide discrepancies in the educational provision by primary schools during the pandemic have meant that some secondary school students are still catching up on Key Stage 2 content in terms of reading.
A new study from Ofsted used the National Pupil Database to identify schools that achieved a higher-than-expected number of Grade 4 English GCSE passes given the literacy scores achieved by their students at the end of primary school. Using this measure, 6 of the top-performing schools were selected for visits aimed at capturing best practice. Importantly, the study excluded pupils who speak English as an additional language because the aim was "to identify pupils who struggled with reading specifically rather than English language."
Several common themes emerged across these schools. Firstly, the report emphasises that reading in successful schools is prioritised at a senior level – either through a deputy headteacher or a specific literacy lead on the senior leadership team. This focus on reading is standard practice in primary schools, but far less common at secondary level. The researchers noted that the commitment to reading was backed up "by investment in bespoke reading programmes and external training for staff to teach them."
In successful schools, the culture of reading was embedded across school departments, with all teachers taking an interest in and responsibility for literacy strategies. In addition to prioritising reading, lots of schools deploy specific literacy programmes to help students catch up. Using tests to assess reading levels is common in schools, but the most successful schools follow these up with a diagnostic assessment to identify what exactly is causing the reading difficulties. As one headteacher explained, these tests indicate what kind of support each student needs, "So we know if it is decoding then we have some phonics work to do and if it's word-finding difficulties, it's about fluency or comprehension. Then interventions are put in place to address those very specific skills."
The most successful schools were also prepared to disrupt the standard timetable to accommodate reading interventions, even if this involved students missing other lessons. One senior leader commented "We sometimes have to put literacy over something else… This is controversial… but we've made the ethical judgement as a school that, in terms of access to the wider curriculum, they would benefit more from having that focus."
The consequences of poor literacy are well documented. Data from the OECD show that around 16% of adults in England have "very poor literacy", which in practical terms means that "they will struggle to understand price labels, read instructions on medicines, make sense of a train timetable or fill in a job application". The result is fewer job opportunities and a lower income. As Ofsted put it, "The ability to read is a fundamental life skill", so schools that make reading and literacy strategies a priority are equipping students for life.
Rosetta Translation is a translation agency in London, specialising in legal translation, and in certified translations.