Literacy and numeracy skills are a key focus in every school system, but a UK All-Party Parliamentary Group has highlighted oracy as an integral aspect of education that is currently not being given sufficient attention. The Oracy APPG was established in 2019 and has just published its final report entitled Speak for Change. The report begins by describing the authors' own environment in Parliament, pointing out that the UK's supreme legislative body gets its name from the French 'to talk'. Having emphasised how talk is the 'currency of politics', the report goes on to argue that talk is also the 'currency of learning'. The subsequent text is something of a manifesto for the importance of verbal communication.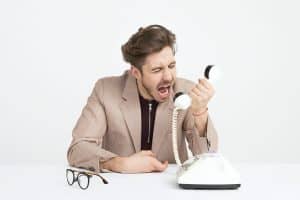 Some of the benefits of good oracy skills are obvious. Verbal communication underpins literacy and vocabulary acquisition, and the APPG authors describe oral language and literacy as "inseparable friends". The ability to interact effectively and to express thoughts, feelings and emotions are central to students' well-being and confidence. The Social Mobility Commission emphasises the importance of strong communication skills for social mobility and workplace opportunities. Oracy is vitally important for the transition from school into further and higher education, training and employment.
Perhaps less obvious are the impacts of oracy on other subject areas. Jeremy Pentreath, Co-Headteacher at The Oaks Primary in Ipswich, argues that "it isn't just about learning to talk, it's about learning through talk". One of the maths specialists at The Oaks describes how talking in public helps children think through their strategies for solving problems, giving them a better understanding of the underlying process. The school's oracy interventions have been linked with improvements in maths reasoning skills. The teachers are so convinced of the value of oracy that the Early Years coordinator at The Oaks now describes the curriculum as being "saturated in talk".
At a policy level, the UK introduced the National Oracy Project in the 1980s. However, when the National Literacy Strategy was launched in 1998 there was a marked shift away from speaking and listening in favour of a focus on reading and writing. Over the last twenty years, education policy makers have successfully made verbal communication skills a core component of their curriculum guidance again, particularly for younger children. In 2008, the government launched the wonderfully named "Every child a talker" scheme, which was followed by the "Talk for writing" project a few years later.
The Oracy APPG report picks up the baton from these earlier initiatives and describes how verbal communication is more important than ever with schools attempting to redress the impacts of the Covid pandemic. As in other areas, educational detriments have been disproportionately severe for socially disadvantaged children. Two thirds of primary teachers report that school closures have had a negative effect on the spoken language of students eligible for pupil premium (compared to 20% of teachers for the most advantaged pupils).
As a primary pupil at the Oaks Primary puts it: "If you don't speak, how are you going to learn?"