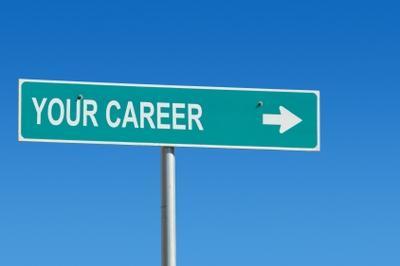 You may have already read our piece on 'How not to apply for a job as a freelance translator', or spotted some unfortunate and humorous examples of poor job applications in our first article. So in this guide we will take a more positive look at what you should do when applying for a role to work within the highly competitive translation job market.
Run a spell check
As a translator you need to have spotless spelling, perfect punctuation and great grammar. Or at least know how to run the check within your word processing software to help you out. If you don't spend due care and attention to make sure no errors are present in your CV and covering letter, the prospective employer will believe your lackadaisical attitude will extend also to your translation work.
Keep it relevant
As for any job application, you need to tailor your CV to the position you are applying for. Sending a mass mailshot to multiple agencies with the same CV and covering email/letter listing all jobs you've held since you were 16 will get sent to the trash box almost immediately.
Find the name of the person who deals with translator/interpreter recruitment of the agency/company you are applying to (do some online research or give the company a call). Highlight key relevant experience you have as a linguist, and in your fields of expertise. If these points are easily identifiable in your application then you'll be the recruiter's new best friend. For example, if you are an experienced legal translator, mention that prominently and early in your cover letter/email.
Keep it short
By all means highlight your areas of specialisation and any important projects, but listing every single document or interpreting assignment you've ever been on will do you no favours. Keep it short, simple and clearly formatted. Anything over two pages of information (work experience, education, and other relevant skills) is too long.
Have a targeted approach
As a translation company we get many speculative applications every day. Whilst on the odd occasion an application for a specific language pair or specialisation can be well timed, if your application is not what we have need for (please check the site or call for current requirements) it is unfortunately likely that your application will not be considered. Check for specific job ads on translator forums or on agency websites to have a better chance of being seen.
Send a cover letter or email
It might be too obvious but state your language pairs and your credentials in your covering application- in the subject line is ideal. Provide as much succinct information as possible. We always need: CV, short sample information, details of rates, contact details for professional references. So if you can send all of it in one go your application will be processed more quickly.
Provide contact details
Make sure all of your contact details are up to date. Provide an alternative email address and perhaps a Skype user name as well, so that all bases are covered. If you are only contactable during certain times make this clear, also mention if this is also true of your availability for translations.
Remember, patience is a virtue!
Sending out applications is very much a waiting game. Often it may be weeks or months before you hear anything. And often due to the volume of applications received it may only be possible to respond to successful applicants. Though it may be frustrating, assume that if you don't hear anything your application is being considered, and that if you're successful the employer will get in touch. Sending multiple reminders, and calling every week for the status of your application will only serve to annoy rather than endear you to the prospective recruiter.
If you would like further information on how to apply for a job as a freelance translator, we have a useful section on the careers section of our site with some quick guides on the careers of freelance translator, interpreter and also a project manager for the translation services industry. https://www.rosettatranslation.com/careers-at-rosetta-translation/