Having previously worked in the IT industry as a software developer, I do a fair amount of technical translation involving information technology documents. My assignments regularly include software and hardware requirement specifications, database specifications, systems architecture designs and data protection policies. Across these documents, perhaps the most common item of vocabulary is the word "data". So it is with some exasperation that I find myself repeatedly dithering over the singular or plural status of this word. Lots of things in language are a matter of taste, convention or style, and I don't find it hard to come to some consistent conclusion about which approach to take for a particular document. But "data" appears to be my downfall. Data are plural, or is it?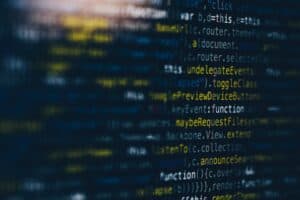 When writing up my PhD, which involved empirical research into acoustic characteristics of speech, my supervisor was a stickler for the "data as a plural noun" approach. And I was happy with that as the preferred choice too. In academic writing which is focused on presenting technical data, it seems natural to view "data" as the plural of "datum" and a formal linguistic style also seems appropriate in this context.
Outside highly technical and scientific writing, however, things are rather different. The reality is that everyday usage more commonly has "data" being deployed in the singular. Back in 2010 the Guardian language blog ran a piece looking at the pros and cons of singular versus plural "data" usage and the article referenced several reputable publishing style guides where a more relaxed approach has been introduced over recent years. The Wall Street Journal announced its style guide update with the hope of heading off a deluge of complaints from readers: "Most style guides and dictionaries have come to accept the use of the noun data with either singular or plural verbs, and we hereby join the majority."
The problem with "data" is that it's one of those linguistic hot potatoes – a bit like split infinitives or the Oxford comma – where you get people who are entrenched in one particular camp and woe betide if you attempt to suggest that language evolves, or that grammatical correctness is a subjective matter. I've quoted Lynne Truss in this blog before, on the subject of the Oxford comma, but she's worth repeating here: "never get between these people when drink has been taken."
I'm flexible enough to accommodate a bit of fuzziness over the "data" issue. I will happily write "the data are" in a scientific paper, and follow this up with "the data is" in a piece aimed more at the general public. But for some reason I find that with many texts I go round in circles, wondering if the target reader is likely to be a "data plural" or "data singular" diehard. Worst of all, I find myself tempted to switch between the two options mid-document as the mood takes me.