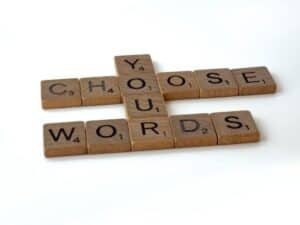 As the year draws to a close, there is a special treat for those of us with a fondness for dictionaries as lexicographers around the world solemnly, or not so solemnly, pronounce their Word of the Year. The Oxford University Press suggests the ultimate WOTY is "judged to reflect the ethos, mood, or preoccupations of that particular year and to have lasting potential as a word of cultural significance".
This year, for the very first time, the public were given the final say in selecting the Oxford Languages winner from a list of candidates and their choice was goblin mode. This is a slang term, defined as "a type of behaviour which is unapologetically self-indulgent, lazy, slovenly, or greedy, typically in a way that rejects social norms or expectations." Explanations for this choice tend to refer to relief at escaping Covid lockdowns and growing resentment of carefully curated social media feeds (looking at you Instagram) with a shift to more authentic, unedited snapshots of a less polished existence (BeReal was surely designed with goblin mode in mind).
Goblin mode's landslide victory (with 93% of the vote) certainly suggests a resonance with the contemporary mood, although others have quibbled that this year's rival candidates were particularly unimaginative. Perhaps the word articulates something the public were dimly aware of but had not yet fully conceptualised. And that might explain complaints from some quarters that the word itself is not in common use. Rachel Connolly writing in The Guardian says, "I have never once in my life heard someone say the phrase 'goblin mode' or use it in a message. Not this year, not ever."
Disaffection with the Oxford Languages WOTY pales into insignificance when compared with the potential for controversy over Dictionary.com's choice of woman as its 2022 Word of the Year. But there is no disputing the ongoing salience of this word in contemporary cultural conversations; indeed, it is the very definition itself that is the source of the word's high-profile status. Dictionary.com note a 1,400% rise in searches when Judge Ketanji Brown Jackson was asked to provide a definition during the selection process for the US Supreme Court. Her response, aside from looking deeply uncomfortable at the question, was to say, "I am not a biologist".
Further evidence of the ongoing definitional tussle over this word came when Cambridge Dictionary modified its entry for woman so that in addition to "adult female human being" it recognises the use of the word to refer to "an adult who lives and identifies as female though they may have been said to have a different sex at birth". Setting aside the thorny issue of what "living as female" might involve (other than the kind of pastiche of womanhood involving lipstick and heels that most modern women are keen to disown), there is no denying that the additional definition fulfils the lexicographer's duty of reflecting language as it is used. The dictionary update also prompted a separate definitional Twitter debate over the meaning of the word "change" with Reuters issuing a fact check stating that the definition of "woman" had not been "changed" but "expanded".
Those who bristle at the redefinition of woman might argue that Merriam Webster's Word of the Year, gaslighting, is an altogether timely choice, capturing not just the broader sense of misinformation and fake news but the "manipulation of a person usually over an extended period of time that causes the victim to question the validity of their own thoughts [and] perception of reality." At any rate, linguists should rejoice that lexicography is enjoying such a high profile in contemporary culture and looks likely to continue to do so.
Rosetta Translation prides itself on faithfully translating all kinds of words, not only the fashionable words of the year. We specialise in legal translation services, court interpreting as well as Chinese translations.