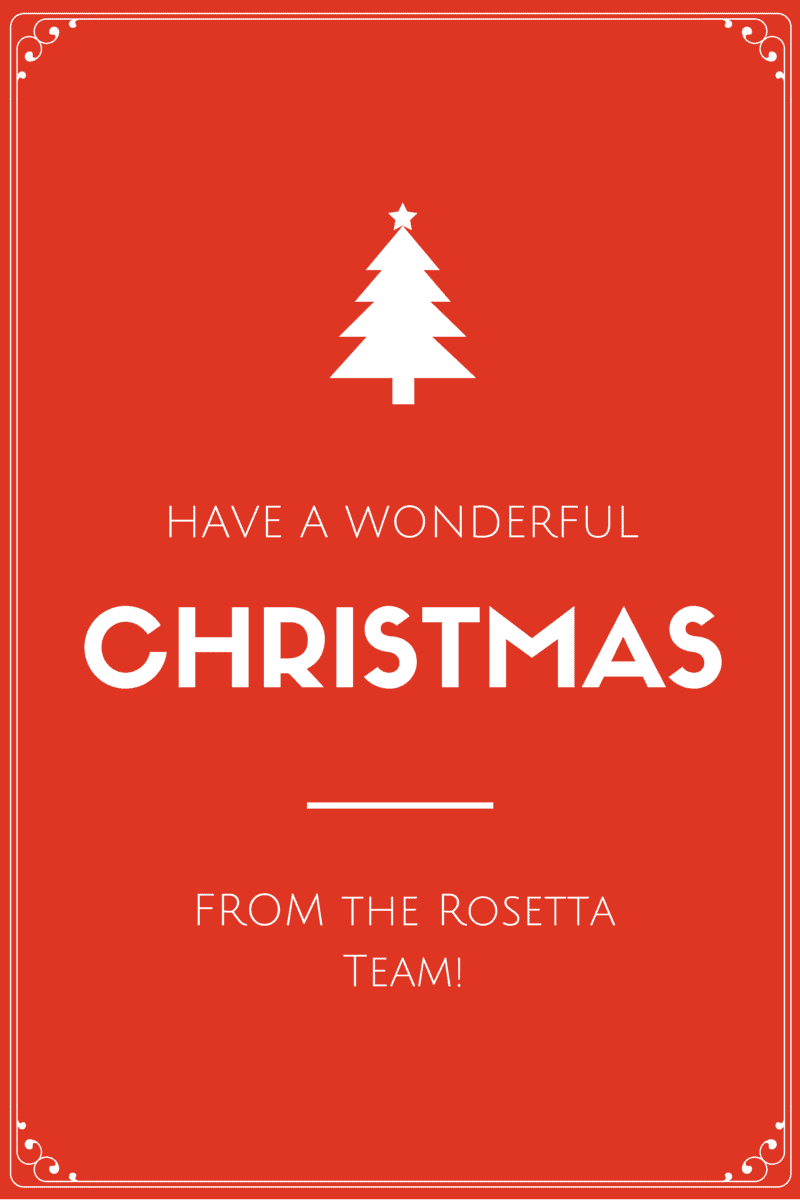 Though it is often said 'what a difference a day makes', the same can be said for 'what a difference a year makes'! The last 12 months seem to have passed incredibly swiftly, but we have also achieved a lot.
At the end of 2013, having been a resident of Fleet Street for over five years, Rosetta Translation moved offices to bigger and better premises. Throughout the year we have firmly settled into our new location and enjoy the benefits the extra space has brought us, with more events, meetings and themed staff lunches.
2014 has been a busy year for us all. It has also seen a shift in the structure of our team, the way we work and indeed our staff members. To streamline our processes we have built up the Sales Team, led by Manchandan Sandhu, in conjunction with the Operations Team led by Berengere Gayon. Incidentally, both ladies became Directors of the company early in the year. As ever quality control and client satisfaction have been core focus points, and we have enjoyed seeing new clients come on board as well as continued business with our long standing clients.
At the start of the year we fully invested in Trados, a translation memory software used throughout the translation industry. The training and the time spent in creating client specific memories and termbases has meant that we can not only increase our high standard of quality and consistency, but also to, on occasion, leverage discounts for repetitions and matches with previous projects. Our team have but in much hard work in learning the many uses of the software in order to benefit both the company and clients alike. Rossella Mastropietro, who joined Rosetta in 2013, is leading the Trados team, having studied Translation Technology for her MSc.
The summer saw the departure of several members of the project management team, some returning to their home countries, others moving to new countries, or new areas of the language industry. We wish them all the best with their future careers. With their departure we gained new staff, and we currently have a motivated team keen on driving Rosetta's success forward.
In the autumn we launched our redesigned website, which has brought a fresher more user friendly feel to the site. We have spent much time working on the blog, and creating interesting content for our readers, as well as increasing social media awareness about our brand. We were especially excited about our infographic on doing business in China in October and white paper published this month.
Most importantly, one could argue, is that Rosetta Translation celebrated its 10th birthday in November. We had a small staff party on the day, and are planning to hold a larger celebration in 2015 to mark the occasion with the clients and suppliers who have contributed to our success over the past 10 years. We're all looking forward to celebrating this important milestone in Rosetta's history!
We would like to wish everyone a fabulous festive period and we look forward to working with you in 2015. Cheers!