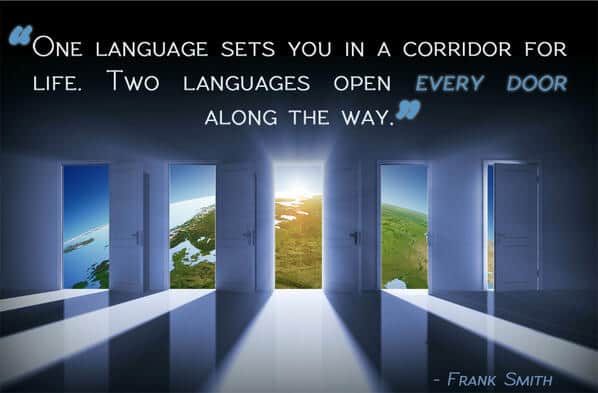 We recently posted three articles on the do's and don'ts of job applications, especially when applying for freelance jobs with us. Following these insightful posts we have also updated and created new pages on the careers section of our website as guidance for any linguist, or potential linguist, interested in pursuing a career in languages in the translation industry.
As a modern languages graduate, and then a translation and interpreting post graduate, I have been asked to share my experiences with school and university students on a few occasions. I remember such occasions when I was at school, and certainly appreciated insight into how people got into their careers, perhaps giving me ideas of what I wanted to do when I 'grew-up' (I'm still not convinced I feel like a proper grown up now, aged 30!). I hope to have conveyed some of my knowledge and advice throughout the careers pages.
If I were to go back in time, I wouldn't do anything differently in terms of the study choices I made. Studying languages has given me many opportunities to not only further my education, but to grow as a person. At university, studying French and Japanese, I had the chance to live, and work, in both countries. Meeting, studying and living with people of different nationalities certainly broadens your outlook on life. New cultural and life experiences, though sometimes awkward or painful (living far away from the ones you love for example), should bring both strength and depth to your character.
Having completed my undergraduate degree I took a couple of years out to decide what I wanted to do. After a time spent living in France, followed by a position as a bilingual admin assistant for a consultancy firm focusing on the downstream African energy market in London, I decided that furthering my language skills was the direction I wanted to take.
Completing a Master's degree in translation and interpreting was an eye opening experience. We were told frequently that breaking into the translation market as a freelancer was incredibly difficult. Though this can be true, it certainly didn't dissuade me from pursuing a career in the industry. Several intense months of lessons, study and many hours of hard work later I had secured an internship position here, at Rosetta Translation.
The three month internship programme as a project manager helped me explore different avenues of a career in translation. It can be highly stressful at times, but there is always a sense of achievement when you complete a particularly complex project. Throughout my time as a project manager I've been able to develop many different skills: organisation, time keeping, delegation, proofreading, team work, and of course my knowledge of languages. It has also helped me become a better translator, and I have enjoyed working as a freelancer in my spare time.
"One language sets you in a corridor for life. Two languages open every door along the way." – Frank Smith (psycholinguist)
In terms of future career progression, who knows where my languages will take me. However, my advice for any budding language enthusiasts is to get stuck in; Do what you want to do in life, not what you think you should do! And starting your career in languages will certainly open many doors for you throughout life.
There are many useful tips and resources on our careers pages, so do check them out. And we're always willing to answer questions should you have any.