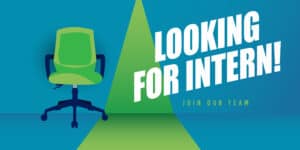 Project Management Internship
At Rosetta Translation we offer a 3-month Project Management internship programme to language students in higher education. The internship programme is hosted in both our London and Shanghai offices and offers the intern an insight into the world of project management.
Typical tasks will involve:
Project management
Client liaison
Database development
Document analysis
Some opportunities for actual translation and proofreading may be offered, with respect to the intern's background and experience.
We would particularly like to hear from you if you have high levels of organisation and concentration, attention to detail, the ability to work under pressure and as part of a dynamic team.
If you are interested in our project management internship programme please send your CV, your availability and any course requirements to:
internship@rosettatranslation.com
Account Management Internship
The Rosetta Translation 3-month Account Management internship programme is designed to prepare individuals to progress into an Account Manager position and build the skills and knowledge needed by working closely with our Account and Business Development Managers.
Throughout the internship, the Account Management Intern will build product knowledge needed to successfully step into the role of Account Manager upon completion.As a training position, there are similarities between all Account Management Intern daily tasks. However, individual duties and projects are assigned and rotated to develop familiarity with the department, its functions, and Associates.
Tasks include:
Develop deep understanding and gain insight into the sales processes while managing your own corporate accounts;- Responsibility of your own client portfolio, making sure that records are up to date, requirements are met and clients are satisfied with the service provided by Rosetta;
Assisting with clerical duties such as filling quote log spreadsheets to ensure efficiency of sales department;
Performing and assisting colleagues with daily account management duties, such as preparing quotes and analysing documents;
Assisting with the research and development of sales presentations and preparations for client meetings;
Performing ad hoc administrative tasks.
This programme is particularly suited to an Undergraduate or Postgraduate within 1-2 years of graduation, who has or is working towards a Bachelor's degree preferably in a business and/or languages related field of study. You will need to have strong interpersonal, organisation and word processing skills, be detail and results oriented and able to work in a fast paced environment.
If you are interested in our account management internship programme please send your CV, your availability and any course requirements to:
internship@rosettatranslation.com
We look forward to hearing from you.