In addition to needing a translation service to follow the suppertime conversation between our teenagers, pity my teacher husband who faces similar linguistic challenges at work. He has long since realised that attempting to adopt the latest youth argot is a sure-fire way to attract ridicule from your students. But he does delight in collecting the latest lexical innovations and bringing them back for my enjoyment or to request interpretation by the younger members of the family. Translating teenagers can be family entertainment indeed.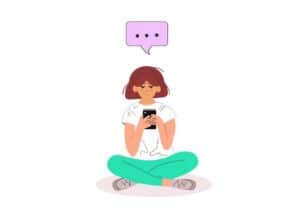 Recently he recounted being reasonably confident that a student exclaiming "Mr W is peng" was supplying a compliment rather than an insult, but a double-check with our 17-year-old brought reassuring confirmation. In fact peng — meaning attractive, beautiful or extremely good — is sufficiently mainstream to have made it beyond the usual slang lexicons and into several standard dictionaries, such as Cambridge and Collins. The latter even suggests an intriguing etymological origin from Jamaican creole kushungpeng referring to high-quality cannabis. Its incarnation as a compliment relating to something or someone's appearance or other positive characteristics seems to date back to the early 2000s.
But if peng, is becoming a bit old hat, its latest evolution is yet to be captured by the more traditional dictionaries. So, my daughter's enthusiastic statement that someone was "a bit peng, a bit leng" requires interrogation of the more au courant Urban Dictionary, which tells us that leng describes something that is "SUPER attractive" and that it is a "levelled up version of peng". Maybe Michael Gove's Department for Levelling Up could adopt this as official jargon.
The ultimate sign that a slang term has become firmly embedded in the language is surely inclusion in the OED. So it is fitting that bestie has its very own entry with a first citation dating back to 1991, although more widespread written usage appears only from around 2008. And for those who fear American dominance when it comes to the English language, Brits can take pride in having apparently exported this lexical item in the opposite direction. From my unscientific observations of contemporary teenagers, this word seems to be more widely used by girls than boys, and the same applies to the enigmatic coinage 'G', which has been pared back to the point where it barely qualifies as a word anymore. Quite where it comes from is unclear, although some suggest a link to gangster. At any rate, the ultimate praise from my resident female teen is "you are legit my G". Whatever my shortcomings in translating teenagers, I know when to just take a win.