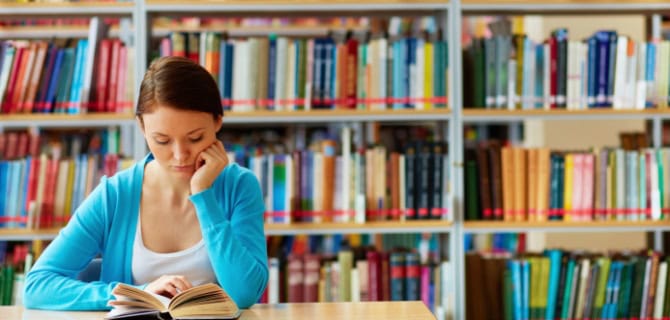 If you aren't lucky enough to be multilingual, then chances are you've at least tried to learn a foreign language at some point in your life, or at least considered it.
The skill of mastering a new tongue certainly comes easier to some than it does to others, but that's not to say you should give up if it seems difficult at the start.
Similarly, we've recently written about why there's no reason older people can't learn a new language either, putting an end to the 'can't teach an old dog new tricks' philosophy that provides a potential stumbling block for many wannabe language learners.
So what are the most effective ways of achieving this aim? Here are some of our suggestions to help you learn a foreign language.
Speak the language regularly with a native
It's common knowledge that the most effective way of becoming fluent in a language is to literally live it by moving to the country and embracing the tongue, culture and the people as part of your everyday life.
However, that's understandably not an option for many people. Instead, you should be looking to do the next best thing and find a person who speaks your target language as their mother tongue and speak to them as often as possible.
If you don't already have such a friend, then try hooking up with someone on Skype or a similar online resource who shares your aims (ie wants to learn English). While the conversation may be confusing at first – and most likely a little frustrating – it WILL get easier, and your confidence levels in communicating using your new language will soar from a very early stage.
Find out what your learning type is
People learn in all sorts of ways, and an effective approach for one individual might produce poor results for another. With this in mind, it's important to understand what works for you.
You may have an idea already, but if not, then try searching for free tests online that can help you determine your learning type.
From then on, you should tailor your language learning processes appropriately. Visual learner? Make sure you invest your time in exercise books, slideshows and other tools that involve you absorbing information by looking at it.
More of an auditory learner? You're more likely to benefit from listening to the language and reciting it back out loud.
Believe it or not, there are a whole host of ways you can learn the same language, and the truth is there is no such thing as a universally-accepted 'best way' to do so – how effective a method is depends entirely on the individual.
Set yourself achievable goals
It might be your New Year's resolution to 'learn French', for example – however, having such a vague, broad aim will not help to motivate you in the grand scheme of things.
To help you reach your goals, you need to be able to measure how far you've come and how much further you need to go before hitting each milestone.
If you say "I want to learn a language", what does this mean? You want to be fluent? You want to be able to have a basic conversation while on holiday?
One way to set clearer definitions is to refer to the official Common European Framework of Reference for languages (CEFR), which has been set out by the Council of Europe to create clear levels of language proficiency.
The CEFR is a useful yardstick because there are six levels to achieve altogether, meaning it's less likely you will get frustrated and give up prematurely when you haven't 'learnt' your target language in a year.
Patience and perseverance are great assets to have when trying to master a new tongue. Bear this in mind when you set out on your mission to improve your foreign linguistic skills!