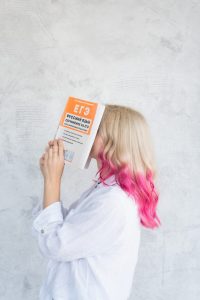 "So, are you fluent in X?" Translators have surely all been asked that question by their non-translator friends. Personally I've often wriggled around these queries in a way that disappoints the questioner. Because the truth is that fluency means any number of things. And fluency in the source language isn't necessarily the number one requirement for a translator. Of course you need first-rate comprehension skills but, in my view, the ability to write in the target language is more important. As indeed is the ability to bridge between the two languages. Converting language A into language B is a very separate skill from fluency.
But all that is baffling to most people who ask the question in the first place. In fact, trying to explain different levels of linguistic fluency to someone who is monolingual is akin to a nuclear physicist trying to explain their day job to me. Non-translators are often hugely disappointed if you reveal that you "only" translate in one direction. No matter how much you protest that this is quite normal in the world of professional translation, they give you that look that says "So, you don't really speak the other language properly do you?".
I was hugely heartened to read an interview with Ann Goldstein, the award-winning translator of Elena Ferrante's Neapolitan novels, in which she confesses that she doesn't have "verbal fluency" in Italian as she has never lived there. Somewhat unusually, she acquired her Italian almost exclusively through reading. She says "I don't speak idiomatic Italian – I have that fluency when I read but not when I walk around." It's a brave thing to confess as a translator, but it certainly hasn't impaired her ability to give an English-language audience access to Ferrante's Italian novels.
Then there is the matter of subject expertise. When it comes to translating medical documents or highly technical legal decrees, no amount of general linguistic fluency will help you nearly as much as specific experience and knowledge in the relevant area. A pharmaceutical expert with decent Spanish will almost certainly make a better fist of a drug patent translation than the most fluent Spanish speaker with no understanding of how the pharmaceutical industry works.
There is no doubting a native speaker's "fluency", but this alone does not mean they are necessarily willing or able to translate into their own language. When my mother worked as a librarian at a further education college in Wales, she often needed small pieces of text translated for display boards. Despite the fact that most of the college lecturers were native Welsh speakers, it was hard to find anyone who was prepared to translate written material from English into Welsh. The problem was that all of them had been educated and worked in the medium of English, so their Welsh fluency was very much verbal and not written.
What about the original question I highlighted at the top of this post? I have long since decided that the best response is a simple "yes", as the very fact that the question has been asked at all means the questioner is unlikely to appreciate the more nuanced reality.
Sources
https://lithub.com/ann-goldstein-on-translating-elena-ferrante-and-the-inner-workings-of-the-new-yorker/