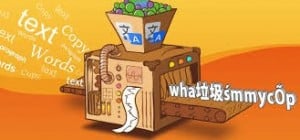 In the first part of this article we started to look at the different types of translation technology and how translation memories (TMs) can assist translation projects.
Terminology management is an integral part of translation technology and these tools are important to translators and clients alike. First of all, how do we define terminology? We can define it as "the body of terms used with a particular technical application in a subject of study, theory, profession, etc."
Most translators specialize in a specific industry, field or subject so they will know many different sets of terminology in their area of specialization.
Having a tool that can store your preferred translations for specific terms, for example for a user manual, means that a certain part or piece of equipment will be consistently translated (where there may be several different translations of that specific term in the target language).
Being able to store, manage and consistently leverage how terms are translated within your documents is a great way to increase consistency, particularly in terms of technical translations. Translators can add to their 'termbase' (a searchable database of different terms) and use this alongside their existing translation methods to improve their work.  Terminology management tools can be standalone tools or can be integrated with TM software. They are in essence a glossary, and can include many languages. At a click of a mouse you can see the terms you have entered into the tool and the translated language equivalents. You can even enter definitions and notes so you have more context about the use of the translated term.
From a client perspective having a defined term base means that you will consistently have the same approved translated terms in your documents, so if a different translator works on your documents you can be guaranteed the same terminology. This central repository of terms means that there aren't several different versions of file or paper based glossaries floating around. These types of files lead to confusion, inconsistency and ultimately are not scalable in the long term. Where multiple parties are involved in a translation project they can all feed into this centralized termbase.
Software options
The biggest name out there (arguably) for CAT (Computer Assisted Translation) software is SDL Trados and Multiterm. SDL Trados Studio is a translation memory software and Multiterm a terminology management tool. At Rosetta these are tools we have invested in and are using to leverage all of the aforementioned benefits for our clients and translators.
This is by no means a cheap option, however, and requires investment (though there should be a return on this in the long run), training and continued updates so you remain compatible with different software versions. As such it is a big decision to make for any translator or company.
There are free versions out there, SDL Trados do a free trial and WordFast (another big name) has a free version with limited features, as well as a fully paid option. Fusion, MultiCorpora, Déja Vu, OmegaT and LionBridge are also names to look out for, for both free and paid options.
So hopefully by now you will have a little more understanding about the benefits translation technology offers (namely increased consistency, quality, centralized terminology management, cost savings and reduced turnaround times). If you're in any doubt about how these tools could assist you and your translation project get in touch to speak with one of our experienced project managers today!