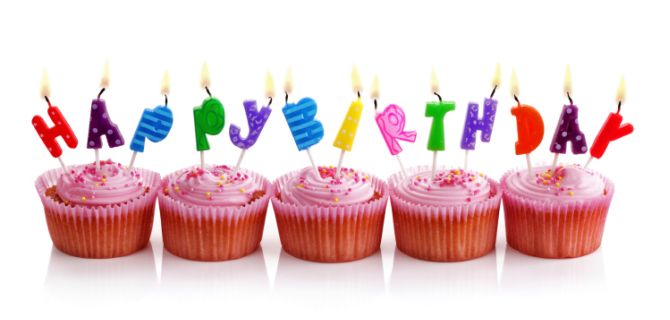 Rosetta Translation Ltd is ten years old this month – but how has language evolved over the past decade?
Happy birthday to us!
This month marks our tenth year as a business – and what a decade it's been.
We'll be celebrating this special anniversary across the whole of 2015 (so well worth keeping your eyes peeled for that), but in the meantime, we thought we'd use this momentous occasion to take a look at how language itself has changed over the last ten years.
But languages take so much longer to evolve and develop, right? They aren't something that can alter overnight?
Wrong. Think about all of the social trends that have taken place since 2004 and the impact they've had on the way we speak and how they've added to our vocabulary.
The tech effect
For example, it's hard to believe that YouTube only came into existence nine years ago. Since that time, we've seen the rise of the 'vlogger' (a completely new word that's now got a place in the Oxford dictionary) and a shift from people almost exclusively relying on written content as a source for information.
Nowadays, we tend to be more visual learners – from 'how-to' videos to IKEA instruction manuals that contain only pictures – so the art of communication in this way is arguably more important than it's ever been.
While we're on the subject of technology, social media has an awful lot to answer for over the last couple of years regarding its impact on the English language.
Take a moment to think about the way Twitter has changed the way we speak to each other. Before the little blue bird took flight, a hashtag was just a button on a keyboard that nobody really knew what its purpose was.
However, it's now estimated that 500 million tweets are sent every day – each one containing no more than 140 characters. Users have been forced to condense what they're saying and language is incredibly more succinct than it used to be as a result.
Words of the noughties
 The last ten years have also seen their fair share of neologisms (new words). We've already mentioned vlogging, while social media has its own lexicon entirely – with a new meaning for when you get 'poked', the introduction of the Twitterati and emojis, and what you should do when someone offers to 'connect' with you.
The word 'noughtie' itself was a new entrant to the dictionary at the turn of the century, the result of an extension of the 'seventies, eighties, nineties' names for decades and a play on the word 'naughty' – which some sections of society deemed to be the best way to sum up this era.
Other words were introduced because of global news events – WMDs and Asbo are two examples here – while a trend to join two words together to create a new meaning completely has also emerged. Globesity, anyone?
Of course, pop culture has also had its say. Before 2004, it's unlikely many people knew what a 'vajazzle' was. If you still don't, then you might want to heed advice from the saying "ignorance is bliss".
According to the Oxford Dictionary, an average of 1,000 words are added to the English language every year – it just keeps on growing. Yet again, this demonstrates just how exciting language is – and as a result, the industry we work in.
Here's to the next ten years!