Are you looking for a gift for a translator friend or acquaintance? Then look no further, because David Bellos has written a wonderful book which explores the challenges and joy of translation. He doesn't shy away from thorny academic issues around translation and some of the content is pretty weighty (for instance, one of his chapters is subtitled "The axiom of effability"). But there is plenty to be enjoyed by anyone interested in language.
The opening chapters tackle basic issues around what a translation is and whether such a thing is even possible. Bellos takes us on a historical journey to explore how translation has been viewed through the ages. He examines language dominance in particular domains, for instance investigating how English become the de-facto language for global communication among scientists. He looks at the impact of translators on their own language, citing the example of German translators importing a quantity of Greek, French and English words to "improve" the German language by extending its range of vocabulary. And he examines the politics of translating "up" or "down" between languages which are perceived to have different prestige.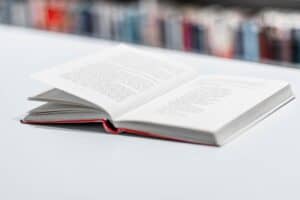 If that all sounds rather dry, there are fun translation examples throughout to back up his arguments. In the chapter entitled "Meaning is no simple thing", Bellos examines the challenge of translating the 2008 Wall Street Journal headline "GOP VEEP PICK ROILS DEMS". A phrase which is impenetrable even to a native speaker unless they are in possession of a whole host of background information surrounding the associated news story. Even an English speaker with minimal French might find the French translation easier to understand than the original headline: "Le choix de Madame Palin comme candidate républicaine à la vice-présidence des Ètats-Unis choque le parti démocrate". All translators will be familiar with this kind of contextual difficulty when handling a text.
Anyone who has discussed their translation work with a monoglot acquaintance will enjoy Bellos's chapter on "Understanding Dictionaries". Only someone who is well-versed in at least two languages can truly understand the complexity of bridging from one to the other. Non-bilinguals often assume that sentences are merely strings of words which could surely be easily converted with a decent dictionary. Bellos proposes that "to try to capture all the words of a language is as futile as trying to capture all the drops of water flowing in a river. If you manged to do it, it wouldn't be a flowing river any more. It would be a fish-tank". And he devotes several paragraphs to what he describes as "the thingification of natural languages".
Finally, if you've ever had a client query a perfectly reasonable translation, I suggest you flick straight to the chapter entitled "Under fire: sniping at translators", where Bellos provides plenty of consolation. Even though we know the customer is always correct, it's reassuring to remind yourself that a translation is rarely "right or wrong, in the manner of a school quiz or a bank statement. A translation is more like a portrait in oils."
Reference
Is That a Fish in Your Ear? The Amazing Adventure of Translation by David Bellos, Penguin (September 2012)