Every translator knows that a standard dictionary has its limits, and never is this truer than when translating specialist terminology in a domain with a specific vocabulary. In an ideal scenario the translator will have direct experience of the relevant area. Failing that, you will need to factor in additional time to undertake painstaking research to identify the correct terminology. Sometimes even generic content can throw up a surprising amount of specialist vocabulary; the examples discussed here all come from a very standard interior design text covering kitchen refurbishment options.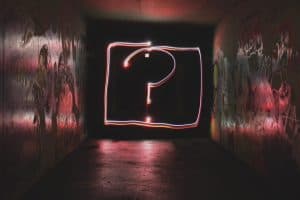 The first thing to note is that in some cases an equivalent product may not exist in your target country, in which case some ingenuity will be required! A carefully worded explanation is better than an impenetrable translation. Remember: Google is your friend, if your chosen special terminology has few or zero hits, that is usually a sign that you've gone astray.
Let's look at a few examples. German kitchen designers have the option of installing a kopffreie Dunstabzugshaube above the stove to extract cooking smells. Although you will find this translated rather literally as a "head-free cooker hood", it is not clear what your average UK consumer would understand from that description. The alarmingly low number of search hits, often with a German manufacturer as the source is a red flag that this may not be a great choice. English does not seem to have such a pithy term to describe these products, which the German website Küchenfinder helpfully reveals are a relatively new design of cooker hood, which is angled and mounted on the wall so you don't bash your head while cooking. The wordy, but clear "angled, wall-mounted hood" is one option for describing the type of product involved here.
Another specifically German kitchen-device relates to ovens, some of which come with a Backwagen. Websites such as Linguee and Reverso let you search for existing examples of translated texts containing a particular word or phrase, and you will find plenty of these choose the term "baking trolley" for Backwagen. A quick online image search reveals that this usually refers to a wheeled trolley or rack on which trays of cooked goods can be placed. Ovens are nowhere to be seen in the results. The useful terminology search at Proz is more helpful, suggesting a sliding oven carriage. This still isn't perfect, as the German specifically refers to an oven rack that slides out on a support but — in contrast to a standard telescopic oven shelf — is also attached to the oven door. I suspect English ovens simply do not have a standard term for this type of design and descriptive text is the only solution.
The last term we will look at is Unterfensterarmatur, which translates literally as an "under window tap". The intended meaning is clear, the question is: what would an English consumer call this type of design? Once again, a bit of research is required to discover that this would more commonly be described as a "folding tap", where the emphasis is on the functionality offered by the tap, rather than its installation location. With SEO playing such an important role in channelling consumers towards particular products and retailers, translating specialist terminology this nuanced is vital.