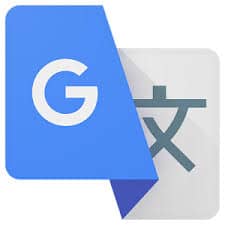 Believe it or not Google Translation was born in 2006, and so celebrates its 10th birthday this year. From its original 2 languages the tool can now deal with 103 languages including Hmong (a dialect spoken in China, Vietnam, Laos and Thailand), Shona (a Bantu language native to Zimbabwe) and Telugu (the primary language in the Indian states of Andrha Pradesh and Telangana).
According to the Google blog the aim of the tool launched 10 years ago was to "break language barriers and to make the world more accessible". Has it achieved this?
Admittedly, I do use Google Translate, for example if someone sends me an email in Dutch then I copy and paste the text into the tool to see what the gist of the text says. By no means do I use it as a professional tool as a translator. As a freelancer and having worked in the translation industry for several years, Google Translate is somewhat of a sticky subject. Many 'outsiders' think that you can just put text into Google and what comes out the other side is a perfectly usable piece of text. Wrong! I've often seen examples of companies who have clearly tried to save some cash by translating their leaflets, menus etc. by using Google Translate. Oh dear, oh dear!
But, there are definitely two sides to every story and in this blog post and the next I want to put forward both sides of Google Translate. Outside of its use as a professional translation tool, it does have several good sides. Here are just a few…
Helping refugee communities
In light of the on-going struggles in Syria, an estimated 3 million Syrians have fled the country heading for neighbouring countries and further afield. The plight of these refugees and who will take them in is never far from our news feeds. But, perhaps, little thought is given to what happens when they are taken into the safety of a foreign community. How can they and their new neighbours communicate? Google Translate has helped bring down some barriers in these situations and has helped Syrians to integrate into the local community. This has certainly been the case in Canada (a country which has offered to resettle 25,000 refugees).
A helpful travel tool
A feature of the Google Translate App is 'Word Lens'. Whereby you can instantly see translations of menus, street signs and images by using your mobile device. By 'scanning' the image in front of you using your mobile device's camera the app will provide the translation for what you're seeing. The feature means that you can 'see the world in your language'. I've yet to try this out, but can see huge potential of this, particularly when you're in a country where you cannot speak the local language. Currently, this is available in 28 languages. There is also an offline mode which means you don't have to have an Internet connection (which is often the case when you're on the road) to use the tool.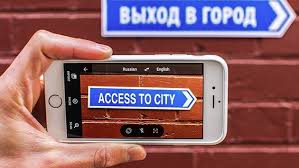 The translate app is also a helpful tool when trying to communicate in a stressful situation, perhaps you're injured and need to go to the hospital in Thailand, or your bag has been stolen and need to provide details to the police in Spanish. According to Google, the Translate app will also help you have a bilingual conversation. You speak, the app interprets your speech into the target language, and then the person you are speaking to does the same.
Google Translation is growing
Since its inception when the tool was used by a handful of people, Google Translate is now used by over 500 million people, with 100 billion words translated daily. Not only is it growing in usage numbers but also in the numbers of people contributing to the 'database' of translations. Users can suggest correct translations for specific terms and even correct mistakes. By having these recommendations and corrections from human contributors, the tool can increase in its efficacy and accuracy.
So, there are many good points to the tool and I can definitely recommend its use for many informal situations when you find yourself in a sticky linguistic situation abroad. But, as with any technological application it has its limitations, which we will examine in part 2!
Resources
https://googleblog.blogspot.co.uk/2016/04/ten-years-of-google-translate.html