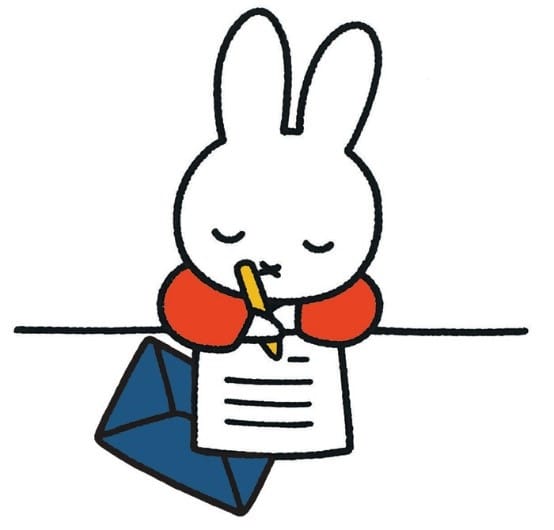 The death of Dick Bruna, the creator of Miffy, in February this year was widely reported. Obituaries dedicated to the Dutch illustrator and author appeared all around the globe, underlining the truly international appeal of his most beloved creation. Less widely reported was the death of the award-winning and extraordinary translator who originally introduced English audiences to Miffy, or Nijntje as the bunny was known in the Dutch original. Patricia Crampton died shortly before Bruna in December 2016 at the age of 90 and she was a quite exceptional linguist. She was born in India and grew up fluent in Hindi as well as English. She subsequently picked up French, German, Russian, Swedish, Spanish, Portuguese, Danish, Norwegian and Dutch and worked professionally in many of these languages.
Crampton's career as a translator began far from the idealised and simple world inhabited by Miffy.
After graduating from Oxford, where she studied French, German and Russian, her first job was as a translator at the Nuremberg trials. The principal at St Hughes college, where Crampton had studied, was nonplussed by her declaration that she intended to be a translator, asking "Is there such a profession?". And Crampton's own mother was so concerned about the possible nature of the work at Nuremberg that she made Crampton promise to return home if things were "too nasty". In fact, Crampton remained in Nuremberg for two years, working on the harrowing trial of 23 Nazi doctors accused of experimenting on prisoners. It was an experience she described later as "privileged, shocking, life-changing". She wrote movingly about returning to Britain in 1949 and finding that no-one really wanted to talk about the death-camps.
The long shadow cast by the Second World War also touched several of her translations of children's  literature, including "No Hero for the Kaiser" by Rudolph Frank and "The Final Journey" by Gudrun Pausewang (both from the German). How different then her work on the carefree and innocent Miffy books must have been. She took particular delight in producing the rhyming translations of Dick Bruna's stories having been told (according to The Oxford Companion to Children's Literature) that it could not be done! Crampton also translated several of Astrid Lindgren's books, winning the first of her Mildred L. Batchelder awards for children's literature in translation for the English version of "Ronia the Robber's Daughter" (from the Swedish).
As well as being a skilled translator from multiple European languages into English, Crampton was a passionate campaigner for better recognition and remuneration for translators. She was enraged when the publisher of the very first book she translated from Danish insisted on cutting what she felt was a fine conclusion to the novel. Neither she nor the original author could dissuade the publisher from what Crampton described as an act of "vandalism" and this spurred her on to campaign for better contracts for translators with a focus on protecting their literary rights. She chaired the Translator's Association, which was set up to protect the interests of literary translators and she was involved in creating the Institute of Translation and Interpreting, which became the professional body for non-literary translators. Last but not least she was instrumental in getting remuneration for translators through the body for Public Lending Rights, which was established to recognise authors' contributions to the UK's public lending library system.
An extraordinary career in translation came to an end in 1999 when Crampton announced her retirement following the death of her husband. But she made an exception for Dick Bruna, continuing to work on his new Miffy publications alongside the existing back catalogue.
References
https://www.theguardian.com/books/2017/feb/17/dick-bruna-obituary
https://en.wikipedia.org/wiki/Miffy
https://www.theguardian.com/books/2017/jan/27/patricia-crampton-obituary
http://www.ala.org/alsc/awardsgrants/bookmedia/batchelderaward/batchelderpast