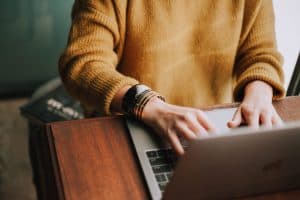 When reading accounts of seismic historical events, I have always been struck by the extent to which ordinary people go about their daily business in a way that is remarkably unchanged. As we witness exactly this kind of tumultuous period in real time, I am sure the same observation will be made about the corona virus crisis. Admittedly my own routine has been spared any great change – I already worked entirely from home, indulging in what I sometimes term the solace of syntax, with occasional forays into the great outdoors to run. And, so far, the UK government is still allowing me that luxury. But around the edges of this ordinary routine, the little reminders of the new normal are everywhere. My house is full of children for one thing! Then there's my partner emailing out work to his teenage pupils from the loft. Mostly my family lurk in their various rooms, but they have a habit of emerging at lunchtime demanding to be fed. Or they get stuck on their Year 6 maths work and come to revel in their mother's inability to help.
Then there are the more sombre reminders – normally my phone only pings during the day with offers of translation projects. Now it is more likely to bring WhatsApp updates on a friend's critically ill mother, being cared for in one of our already stretched ITUs. Or there are texts from another friend who is barely avoiding hospitalisation with corona virus. Other messages come in from yet another friend with symptoms, worried about her elderly mother, recently widowed and alone, who is now also falling ill. And in each case, the response is a waiting game. Nothing more to be done than hoping the body fixes itself in time.
In this context, the alacrity with which I pounce on an unremarkable legal translation is perhaps not surprising. What could be more soothing to the soul than a dose of impassive German legalese? Immersion in labyrinthine German sub-clauses proves to be the most welcome form of escapism in uncertain times.
Many freelance translators will be worrying about their source of income in the coming months as businesses all over the world go into hibernation, or worse, under new government regulations. A less obvious loss is the structure provided by work. I've always loved the process of translation and been very aware that you don't necessarily even need to be interested in the subject matter to derive pleasure from the task of translating the text. I'd never been quite as aware as I am now of how soothing the process of converting one language into another can be. It's a bit like riding a bike – you can almost turn your brain off while you get into the groove of unpacking the source language sentence structure in a way to suit your target language. Let's hope this solace of syntax continues to be available as businesses adjust to the new reality.