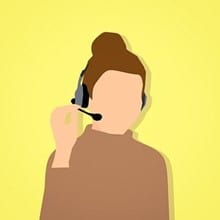 The previous blog describes getting to grips with speech recognition tools for successful dictation. In terms of using speech recognition for translation work, certain types of projects lend themselves more easily to be being handled by a dictation application. The very first project I took on was relatively straightforward from a linguistic perspective in the sense that it consisted of a set of product descriptions for an online retailer. However, it was riddled with proper nouns, brands and catchy product names that were not in the speech recognition dictionary. You have the option of spelling out individual words, but when these are frequent or contain foreign diacritics, the whole thing slows you down so much it becomes exasperatingly tedious.
I developed a technique of inserting place markers for proper nouns or other text the speech recogniser couldn't handle, so I could cut and paste from the original later. In fact, another key lesson was just how helpful it is to still have one hand able to use the mouse to cut and paste, and for switching quickly between applications, hitting return, and making minor edits. The challenge would be far greater if you were forced to use speech recognition for everything. I'm sure it's not impossible, but the learning curve would be much steeper.
But the biggest takeaway from this was to pick and choose projects carefully and avoid anything with lots of text that would not be in a standard dictionary. I also found that PEMT and proof reading projects were fiddly because these involve moving around in existing text, which is harder than creating text from scratch.
One annoying quirk of using the speech recognition tool in combination with CAT applications was the way it automatically inserts a space at the end of sentences. CAT tools usually have individual sentences in separate segments and then insert the necessary spaces between sentences automatically. There may be a way to stop the speech recognition tool doing this, but I never figured it out and resorted to manually deleting the rogue additional space at the end of every sentence.
Aside from the technical challenges, working in this way had an impact on the translation process itself. In particular, it required thinking ahead in whole sentences, rather than typing and retyping as part of the translation process. This made me realise that my standard practice is to read the German then start typing in English, immediately going back and rephrasing repeatedly until I reach the end of the sentence. At which point, I read the whole sentence and rework it again. This approach simply isn't efficient using speech recognition due to the added difficulty of editing existing text. It makes more sense to try and produce a more polished initial version by thinking before you type! I wonder if this increased forethought will be a habit that I will carry over to my translation practice even when working with two arms.
I successfully used speech recognition with an online CAT tool, within Microsoft Word and Excel, to compose messages in a browser-based email application and to work with SDL Trados. Working with the Termbase in Trados proved slightly tricky as once you are in dictation mode you cannot pick up terms from the dictionary quite as easily as when you are typing. In the online translation tool that I use, if you switch to a different tab in the middle of dictation to look something up (e.g. using an online dictionary, thesaurus or a generic web search tool), you lose everything you've entered so far, so you need to remember to save your partial translation before switching away.
One final important difference to note when working with speech recognition tools is that a different type of proof reading is required for the completed translation. Typographic errors are unlikely to involve spelling mistakes because the speech recognition tool is limited to inserting words from its dictionary. What you will find are real words that have been misheard (e.g. our -> are, this -> thus etc.). These are often harder to spot, so the text will need very careful checking.