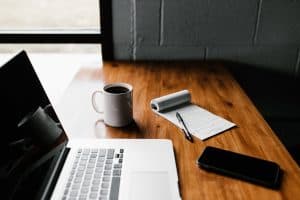 Reviewing translation work is an essential part of the QA process to ensure no errors have slipped through and the text is of a sufficiently high quality to deliver to the client. It's tricky work for a freelancer to take on because when you agree to a review assignment you have no idea about the quality of the translation you will receive. When you quote for a translation piece, you know how many words you are going to translate and normally you will see the text itself before accepting the assignment. Reviewing translation projects also tend to be offered at a fixed rate based on the number of words, but you have little idea how much work might be involved in making the text deliverable. Even more time-consuming, if you are going to do the job properly you will need to provide detailed review feedback on the nature of any changes made, both to the client and to the translator.
Given the uncertainty involved in reviewing and my overly fastidious tendency to make the final text read as if I'd translated it in the first place, I generally turn down review projects in favour of more predictable and (for me) enjoyable translation work. But recently I was asked by an agency to review four translations of the same text by different translators who were applying for work. This turned out to be a fascinating process. Translators tend to work in complete isolation, occasionally getting insightful review comments, but otherwise receiving little feedback on their work provided the client is happy. No news is good news, but you don't learn much this way. This review assignment gave me a rare opportunity to see how four different translators had tackled the same text.
The most interesting thing I learned was that my instincts about the quality of each translation within the first 2-3 sentences proved to be spot on in terms of the final review rating. The first two translations I assessed were ok but slightly "uneven". If I hadn't known they were translations, I still think I would have sensed within a few sentences that there was something odd about the texts. They just didn't read particularly well. The third translation was like a breath of fresh air. The sentences flowed and there were no awkward or stilted moments. The fourth translation was a calamity. It was clunky, awkward and sometimes ungrammatical. There were several places where the author failed to match plural nouns to plural verbs and a host of other crimes against syntax.
A reviewer could have given an accurate rating for the translations without even looking at the original source text. Perhaps unsurprisingly, a comparison with the German text revealed that both the uneven translations contained a couple of interpretation errors. These involved minor slip-ups which subtly, but crucially, changed the meaning of the original text. The awkward fourth translation, which failed on every measure of readability, kept its final insult until the very last sentence, where a number given in numeral form had been incorrectly transcribed in the English with the result that the figure was out by a factor of a hundred. Sloppy translation reflected in sloppy attention to detailgoo.