This week's post continues to explore the romantic theme with a look at the language of dating. More precisely, we take a peek at some recent vocabulary innovations brought about largely thanks to the impact of new technology and social media on our most intimate relationships.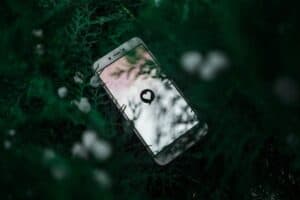 Defined as "the phenomenon of leaving a relationship by abruptly ending all contact with the other person, and especially electronic contact, like texts, emails, and chats." This usage can be traced back to an entry at Urban Dictionary in 2007 and was picked up by mainstream media outlets following a poll by YouGov and the Huffington Post to determine the prevalence of ghosting.
Zombieing
While being on the receiving end of a "ghosting" might be depressing, possibly even more alarming is being the target of "zombieing". This is where, after an extended period of silence from an ex, they suddenly resurface, usually in the form of some unexpected social media interaction or text message.
Haunting
This is a similar phenomenon to "zombieing" and is really only made possible by social media apps which allow someone to lurk in the electronic ether, observing your social media output, peering in on your new life without them without necessarily commenting or interacting in any way. How sinister! Features such as Snap Stories from the SnapChat app enable you to see who has been reading your content, so any hauntings will be readily apparent.
Slow fading
This is very similar to "ghosting", but more drawn out. It is simultaneously a more subtle way of dropping an unwanted partner and also more cruel. Slow fading involves constantly dangling false hope with sporadic electronic contact, interspersed with repeated "must catch up soon" offers to keep the other person hanging before eventually dropping them altogether.
Deep-like
The ultimate indication of romantic interest may be the "deep-like". This involves going 'deep' into someone's social media content and liking an item. This might involve something posted in the deep and distant past, which is either a sign of true devotion or a warning of potential stalker-like tendencies.
Dating down/up
Pretty self-explanatory, albeit brutal(!), Urban Dictionary defines dating down as "dating someone of a much lower calibre than you have in the past or are worthy of."
Cushioning
This involves spreading your bets by having several back-up dating options (cushions) along with your main romantic interest. This is made doubtless facilitated by social media technology, which lets you string along several potential partners with minimal actual real-life social interaction.
Shipping
If you are not in a relationship yourself, or maybe you feel the whole dating thing is more trouble than it's worth, why not indulge in a bit of "shipping". This lets you fantasize at length about someone else's romantic engagements without getting embroiled yourself. Originally derived from the word relationship, "shipping" expresses the desire by a third party for two or more people (either in real-life or fiction) to be in a relationship. The ultimate shipping accolade is to merge the names of the two targets, as in "I totally ship Jellie" would indicate approval for "John" and "Ellie" to hook up.
Sources
https://today.yougov.com/news/2014/10/28/poll-results-ghosting/
https://www.theguardian.com/lifeandstyle/2017/may/08/cushioning-breadcrumbing-benching-language-modern-dating