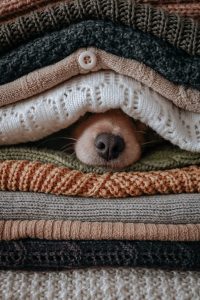 Somerset House in London is hosting a cultural celebration of the Peanuts comic strip in its "Good Grief, Charlie Brown!" exhibition. It is well worth a visit and there is plenty for the linguist to enjoy. Schulz helped immortalise words such as "Augh", "good grief, "rats" and "blockhead". He was also hugely innovative in his use of onomatopoeic vocabulary, with words such as bonk, pow and zoom liberated from conventional cartoon speech bubbles and given individual graphic interpretations to further emphasise their role in the story. An early strip from January 9 1955 offers a fantastic example of this: "whapety whapety whap", "glup" and "zoom" are each given their own illustration within the strip to reinforce Charlie Brown's comedic struggle with a ping pong bat and ball.
Schulz's use of a single "Z" isolated in its own speech bubble to denote sleep is another distinctive Peanuts feature. And he even grappled with non-verbal communication, rendering Woodstock's dialogues as a series of what are described as 'chicken scratch marks', sometimes interspersed with punctuation marks such as "!" or "??" for added pathos and to help the reader interpret the utterances. Schulz was a master when it came to exploiting language and punctuation in the constrained space on offer within a cartoon strip. His use of capitals and bracketing double asterisks could add layers of sorrow or exasperation to the single word "**SIGH**". The linguistic simplicity of the strips often belies the complexity of emotion they could convey.
But by far my favourite linguistic discovery at Somerset House involves the term "security blanket". This is now firmly part of the English language, but it only gained entry into the Oxford English Dictionary in 1986. And such was Schulz's role in popularising the term that the editor in charge of researching the new dictionary entry actually wrote to him to ask if he had invented the phrase. The exhibition includes the original letter from OED editor John Simpson, as well as Schulz's self-deprecating reply in which he states that, although he may have brought attention to the concept, he certainly wouldn't want to claim credit for coining the term. It seems likely that the phrase already existed in common parlance and Schulz himself suggests that his readers may have been instrumental in cementing common usage of the phrase.
Whatever the origins of Linus's security blanket, the term was so closely associated with Schulz's creation that in 1955 paediatrician and psychoanalyst Donald Winnicott asked his permission to use it as a classic example of what he referred to as a transitional object.
Sources
https://www.somersethouse.org.uk/whats-on/good-grief-charlie-brown