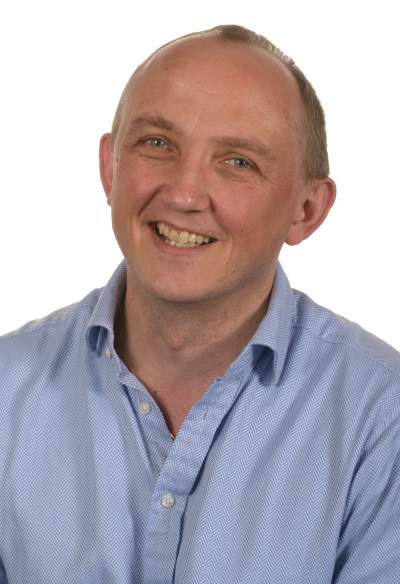 Ten years ago, our founder and managing director Eric Fixmer launched a financial and legal translations startup company in his living room.
Since then, Rosetta Translation has developed into a global organisation, with five offices located across three continents.
It's been an amazing journey – and one Eric's always keen to share.
"I started with just a laptop, before taking on another member of staff who also worked from my home. After about a year, we needed to hire someone else – and it became clear the living room was probably going to be too small! Since going global, my input's changed a lot. It's exciting in many ways because of the company's success, and it's a completely different company now compared with when we started out," he recalls.
"In the beginning, it made sense to focus on our specialities, because you can't become an expert organisation in a lot of different areas straight away. We concentrated on a small area – legal and financial – did that well, and then branched out as our expertise grew."
Like many western companies, we saw the potential of moving into China, and in 2008 we opened our Shanghai office. For a translations firm in particular, the potential was – and still is – great, as only a small proportion of English speakers can communicate in Chinese, while few people whose mother tongue is Chinese can speak business English.
The secret to success
In the last ten years, we've grown across all areas of our business, from the types of translations we carry out, to the size of our workforce, customer base and the number of offices we have across the world.
So what's the secret to our success?
"I think it's because we have continued to concentrate on the basics," Eric suggests.
"One thing I always say to my staff is that what we do is not rocket science. We are providing an honest, high-quality service and providing it consistently. In business – by and large – if you can do that, you should be doing well."
Naturally, a large part of our success is down to the excellent members of our team.
"Our staff have made all the difference," Eric says.
"It's wonderful to see what a great atmosphere and group cohesiveness there still is in the London office, and its doubly nice to see that remains the case as we've grown as a business.
"It's a great indicator of success – having a group that like to do what they do and help each other out."
Finally, perhaps our greatest achievement is the relationship we have developed with our clients over the years. Some of our biggest customers have been with us since the days of Eric's living room, and they've grown alongside us during the last decade.
That position of trust and long-lasting value is something we've emulated time and again with our customers – something we're all extremely proud of.
What does the future hold?
A task we sometimes face is convincing potential customers that human translation services are just as important as they've ever been.
"There's always hype and overselling when new technology comes in, and there was a time when some people predicted humans would be barely needed for translation in the coming years. However, those same predictions are made every year and little has changed."
"Machine translation – automatic translation – is still getting us nowhere. It's nice to get the gist of a text but you wouldn't want to rely on it still."
"Saying that, we have moved with the times. We've had a full roll-out of translation memory tools, and we are experimenting from time to time with automatic translation to make sure we're not missing important developments."
Naturally, once we get the opportunity to demonstrate the limits of technology to people who are interested in finding out more about the level of available innovations, they can be persuaded that people are very much needed.
So, what next? According to Eric, there's plenty of work still to do.
"I think we have more ground to cover than we have covered so far. The sky's the limit.We have laid good foundations and have good processes in place, and the second decade should be dedicated to further expansion based on the quality of services we provide. I'm very optimistic about the future."
Party time!
Of course, we're not going to let a landmark anniversary like this go unrecognised.
We've got an official celebration lined up to take place in January with our customers and translators.
"It will be nice to have the whole group of people – all the components that have made us successful in the last ten years – together, I can't wait," Eric says.
"I'd like to express a very big thank you to everybody for their work over the past decade. Both current and former staff, external collaborators who have been equally valuable, and our clients. All these different groups have been crucial to our success and I'd love for them all to still be with us in the next ten years."