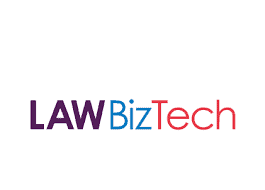 On the 25 and 26 of October 2016 Rosetta Translation exhibited at LAW BizTech at the Olympia Conference Centre. The exhibition is "the most comprehensive management and technology educational programme in the profession." With around 70 legal brand exhibitors, 120 seminars and thousands of legal and business professionals at the event it certainly lived up to its acclaim.
Rosetta exhibited on stand 344 and senior staff members were present to answer questions from the industry professionals at this 'landmark legal event'. We enjoyed the two days meeting with so many legal professionals from all kinds of backgrounds, firms and organizations. Since we provide language services for many of the companies present at the event it was a great opportunity to maintain our profile and reputation within the legal community. Whilst we enjoyed building on existing relationships it was also a chance for us to meet with many independent solicitors requiring translation services.
Since the beginnings of Rosetta Translation in 2004, legal translation has been a main focus of the language services we provide. We pride ourselves in saying that no job is too big or too small and our relationships with law firms, independent solicitors and legal professionals of all shapes and sizes are testament to this fact. Regardless of the size of the organization or project we have the same comprehensive approach to translation quality and project delivery.
Throughout the exhibition and the networking opportunities afforded to us, it became evident that there is a high demand for varying ethnic language translations. Being able to get feedback first hand from our partners and clients is crucial for our growth and to answer the needs of our customers. Knowing that there is a demand for such languages means that we can source and verify the best linguists to work on these types of projects.
Time was well spent at LAW BizTech, not only for networking with top tier law firms and independent legal professionals alike, but also for promoting the Rosetta brand profile within the legal sector. Whilst we have a highly regarded reputation amongst our existing client base and wanted to increase visibility within this sector, it was important for us to introduce ourselves to new potential clients and accounts. Face-to-face interactions with likeminded professionals are priceless in promoting our brand awareness. Since the event, we have been pleased to continue these conversations and look forward to furthering these business relationships.
David Southwell, Senior Business Development Manager for Rosetta Translation, was part of the team at the exhibition and enjoyed the opportunities for networking at the LAW BizTech exhibition. David summarises:
"London once again proved that it is a major player in the global legal industry. The legal professionals that met with us on our stand demonstrated just how many languages legal companies need to cover and the need for a language service provider that can meet these requirements. Being at the show allowed Rosetta to explain in detail our extensive portfolio of legal clients, what we do for them and how. We look forward to adding many of these to our legal client list in the near future."
For more information about the exhibition visit the site: http://www.lawbiztech.co.uk