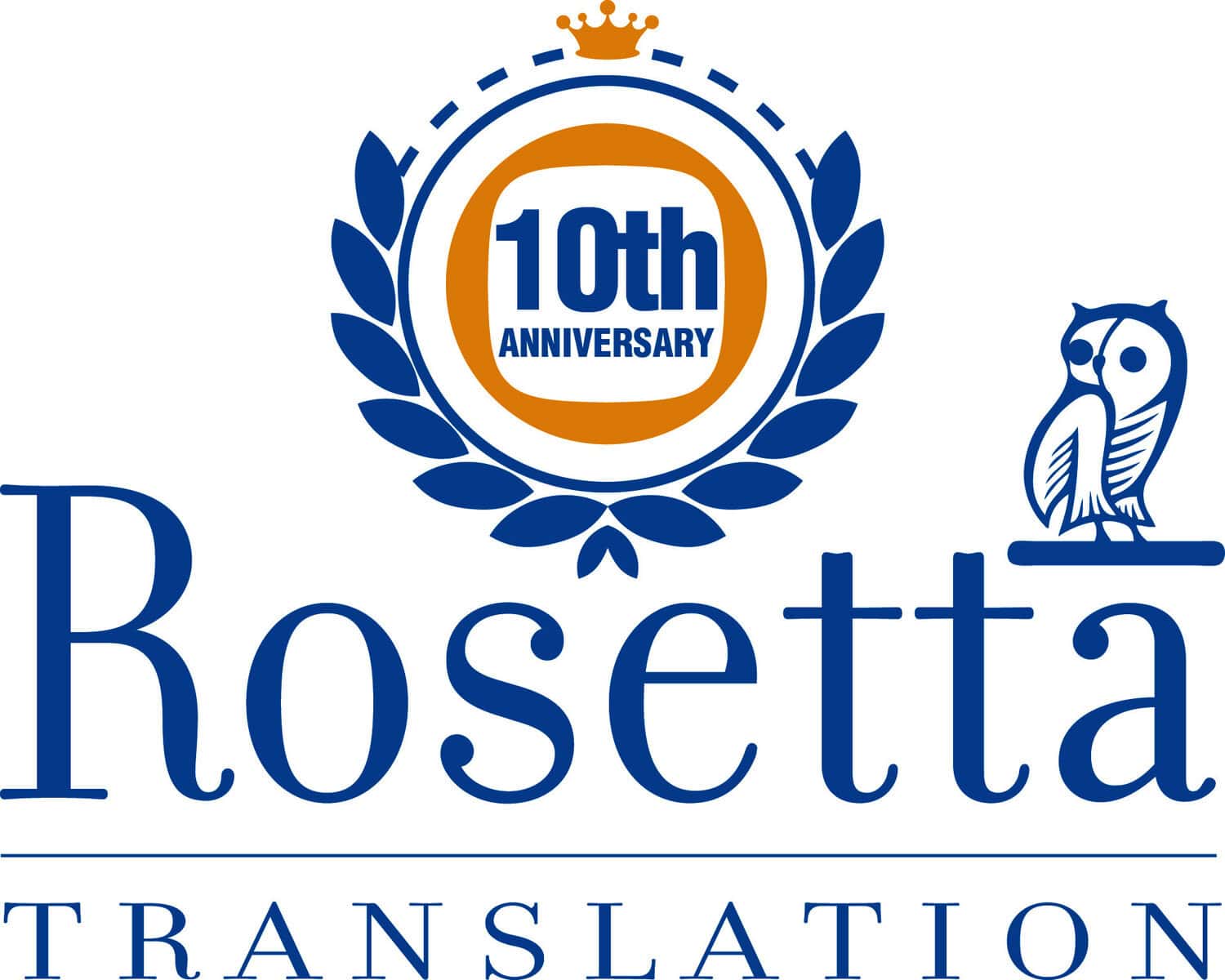 Once upon a time, on 17th November 2004 a small translation company called Rosetta Translation first became incorporated. 10 years later and the candles have just been blown out on the appropriately owl-shaped birthday cake. The company, with its modest beginnings in Managing Director Eric's living room, has certainly come a long way to the 2000 sq.ft. office space we occupy today.
A small business relies on its staff and clients to grow, and Rosetta Translation has obviously used the right formula in order to become the company it is today. So here are a few words from the Directors of Rosetta, who have certainly contributed their own blood, sweat and tears to the success of this London based translation agency.
Eric Fixmer started the company following some experiences trying to source suitably qualified linguists in Korea. Since then he has built up the headquarters in London, and since 2007 has headed up Rosetta Shanghai in China. As a the Managing Director, Eric is still very much involved in the business, he's not one to shy away from hard work.
"I am thrilled that Rosetta Translation is celebrating its tenth anniversary today. It has been an amazing journey since those humble beginnings in my living room. I'd like to express a big thank you to our loyal customers and wonderful colleagues who have made this journey possible. May the next ten years be as equally successful and rewarding."
Manchandan Sandhu and Berengere Gayon became Directors for the company earlier in 2014. Since starting as junior staff members several years ago they have forged their own paths within the company to reach the roles they fulfil today. Without them to lead, the London team would be very much adrift.
Over the past year Chan has created a successful sales team, restructuring the work of Project Managers and the Operations team. Client satisfaction and relationship management is at the forefront of everything she does:
"I have been with Rosetta for 7 of the first 10 years of its life. The growth and transformation has been immense. Whilst we have tightened and streamlined our processes to make Operations more efficient the core values of the company have remained firmly intact. We are still committed to providing our clients with the very best quality in translation services. The expedited growth of our Business Development team has allowed our Executives to form close relationships with our clients ensuring we fully understand and meet their individual goals. This will hold us in good stead for further growth over the coming decade."
BG heads the operations team, and effectively manages the company's quality control processes:
"In the 7 years that I have been at Rosetta, I have seen the company's quality of service grow extraordinarily, and this is mainly thanks to a fantastic workforce. Each member of staff has been carefully recruited based on their language and management skills, and has been encouraged to take more responsibility as soon as they felt comfortable, to not only grow the business, but also grow individually as professionals.  With senior members of staff now heading our Translation Memory department and Operations department, and more junior staff actively involved and contributing to those, our goal has been achieved. 
We are a company that believes in its people and I personally feel very enthusiastic about our current team. I look forward to seeing what the next 10 years hold!"
Though the 10th year of the company's life may be drawing to a close there are exciting things ahead for Rosetta Translation.