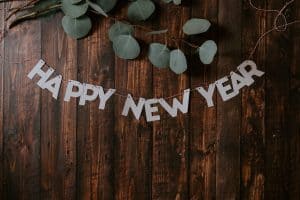 New Year, new you. It's that time where you reflect on your failings and resolve to improve. For me, it's something of an annual tradition to commit to resurrecting my fading, and frankly never brilliant, Spanish skills. Last year I made a good stab at it and lasted several months reading a little chunk of a Spanish book every day and dutifully looking up words I couldn't understand. I'm sure I made some progress but then I ground to a halt. The last time I clicked open my Spanish text on the Kindle was back in July.
It's a familiar pattern. But I am not so easily put off and plan to kick start my Spanish quest again in 2020. My big learning experience last year was that tedious "easy reader" books for beginners are all very well, but they're hardly going to get you excited about your linguistic challenge. I got much further when tackling a harder text that was about my own personal obsession: running. So my first goal for this New Year is find another book I really want to read and get back in the groove of 10 minutes per day.
My second strategy is to embrace technology: Duolingo claims to have made language learning fun and conveniently parcels up learning into bitesize chunks that might actually fit into a busy day. There are plenty of other language-learning apps too, and your choice will depend on how you learn best. For instance, HelloTalk puts you in contact with native speakers around the world so you can chat via text, voice recordings or video calls. This sounds really useful but involves actual interaction with live people, which frankly is a bit too stressful for my introverted learning strategies!
My third master plan involves planning to fail. New Year's resolutions always falter at some point and this time, I'm ready for it. We translators are an international bunch with a cosmopolitan outlook and it occurred to me that tying my resolutions to the Gregorian calendar was too limiting. So this year I'll be taking my pick from the following international options for re-invigorating any failing resolutions.
Chinese New Year                                           January 25 2020
Tibetan New Year (Losar)                             February 24-26 2020
Iranian New Year (Nowruz)                         March 20 2020
Assyrian New Year (Kha b-Nisan)             1 April 2020
Islamic New Year (Hijri)                                 20 August 2020
Rosh Hashanah (Jewish New Year)          18-20 September 2020
Gujarati New Year                                           16 November 2020
When February rolls by and I start neglecting my language-learning promise, I'm simply going to pick things up all over again in time for the Persian New Year. And just as the summer holidays have disrupted my best intentions, along comes Rosh Hashanah to get the ball rolling again. So, take your pick from one of the above, or maybe start a new resolution for each one in turn. Who knows, you could be completely transformed by the end of 2020!