Most of us working in the translation industry will have long since forgotten the journey to acquiring a second (or third, or more) language. Quite honestly, learning a new language can be painfully dull. Before you become reasonably proficient, you can't say anything particularly interesting because you lack the vocabulary or grammatical skills to communicate whatever is in your head. You can't read anything particularly interesting either, for the same reason. And as for trying to engage with films or even real live people in the foreign language – you soon discover that the human tendency to mumble at top speed in half sentences will undermine your best efforts.
All you can do is slog away trying to reach that magical point where your language skills are sufficient to actually engage with interesting content without giving up in exasperation.
I've been reflecting on this process again recently as I've been revisiting my woefully inadequate Spanish language skills. Although I studied Spanish at degree level, I never became fluent because I took the easier option of living in Germany where I could rely on the stronger of my two languages. The intervening two decades haven't exactly helped either, and a visit to Spain last summer proved a painful reminder of just how dormant my Spanish abilities have become.
So I've been on a campaign to reawaken and maybe even extend my knowledge of Spanish. I can't exactly relocate to Spain and learn by immersion, which would be by far the quickest solution. And my day-to-day job translating German into English combined with family life and my love of going out running on a regular basis means there isn't much time to sign up to any kind of language course. So my chosen strategy has been to take a proper lunch hour every day and spend it reading in Spanish.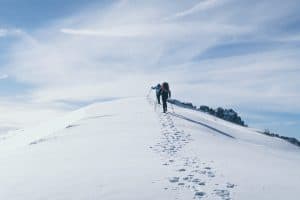 I started by ploughing my way through one of those "intermediate texts for language learners". I won't name and shame the exact text, but if you are after a cure for insomnia, this would be a pretty good bet. I needed something a bit more inspirational, something where I cared about the content. So I decided to use my obsession with running and hair-raising outdoor pursuits to fuel my Spanish-learning journey. I downloaded the latest book by alpinist Kilian Jornet to my Kindle to read his account of training and racing in the mountains. I have no illusions of ever summiting Everest, but the title "Nada es imposible" (Nothing is impossible) feels rather apt for my assault on the Spanish language! From a linguistic perspective the text is clearly above my current comprehension level, but it has that crucial bonus that I really want to read it so I'm motivated to slow down, consult the dictionary and read sentences twice if necessary. There's nothing like finding your running hero caught in peril as a snowstorm hits the Himalayas to spur you on to understand the rest of the chapter!
As an added bonus, I'm also acquiring a fine range of extremely specific vocabulary. So I will be well-prepared on my summer holiday if we encounter an "alud" (avalanche) or if we have an urgent need for a "piolet" (ice axe) and my grasp of geographical features covers "arista" (ridge), "altiplano" (plateau) and "grieta" (crevasse), which are bound to come in handy as we wander around Valencia and Barcelona!
Source
Nada es imposible (Spanish edition) by Kilian Jornet i Burgada and Inés Clavero Hernández, published October 2018.