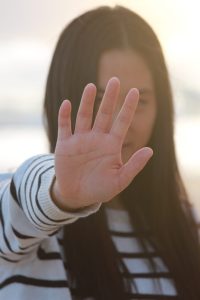 "Liberty … means the right to tell people what they do not want to hear"
George Orwell
This week's blog considers freedom of speech and the right to hold unpopular opinions. As the world waits to see how the coronavirus outbreak will unfold, the extent to which the virus has already spread raises questions about freedom of speech. The death of ophthalmologist Li Wenliang in February threw an uncomfortable spotlight on the way early reports of the new illness were handled. In January, Li was one of several people to be disciplined by police for "spreading rumours" when he attempted to draw attention to an early cluster of cases of the new virus at his hospital.
Nor is the current situation unprecedented. When the SARS epidemic first developed in 2003, the outbreak was covered up for months and it was another whistleblowing doctor, Jiang Yongyang, who eventually exposed the crisis. There has even been a suggestion that global health policy should incorporate an increased focus on democratic governance. A study published in the Lancet in early 2019 showed lower death rates for particular illnesses in countries under democratic rule when compared with non-democratic regimes. The authors conclude that "for cardiovascular diseases, transport injuries, cancers, cirrhosis, and other non-communicable diseases, democratic experience explains more of the variation in mortality than GDP."
People living in Western democracies are often proud to the point of smugness about their rights to freedom of expression, however, a recent case in the UK suggested this freedom should not be taken for granted. On February 14, the UK High Court ruled that Humberside Police had acted unlawfully in the way they responded to a report of allegedly transphobic tweets by Harry Miller. In his ruling, Mr Justice Knowles makes reference to George Orwell, the US First Amendment and John Stuart Mill's treatise On Liberty. He concludes "there was not a shred of evidence that the Claimant [Miller] was at risk of committing a criminal offence."
Most importantly, the High Court ruling upholds the right to offend, with Justice Knowles concluding that "free speech includes not only the inoffensive, but the irritating, the contentious, the eccentric, the heretical, the unwelcome and the provocative". The ruling was described by human rights barrister Adam Wagner as the "most important judgment on free speech and social media for years".
However, Harry Miller was not successful in challenging the lawfulness of the "Hate Crime Operational Guidance" which was used by Humberside Police to support their recording of his "non-criminal hate incident behaviour". Permission has been granted for the case to be referred straight to the Supreme Court, so expect freedom of speech in the UK to be under scrutiny again soon.
Sources
https://www.theguardian.com/world/2020/feb/08/if-china-valued-free-speech-there-would-be-no-coronavirus-crisis
https://www.ft.com/content/00ba1cfe-4d9b-11ea-95a0-43d18ec715f5
https://www.thelancet.com/journals/lancet/article/PIIS0140-67361930235-1/fulltext