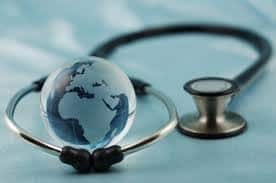 Translations of a medical or pharmaceutical nature can be highly sensitive, and the implications of an incorrect translation for dosage, for example, could prove to be catastrophic. This is why it's vital to have a highly skilled and trained translator translate your medical text. A mistranslated drug leaflet or surgical procedure could leave many injured or even dead.
In our previous article we looked at the difficulties faced by legal translators. Here we look at those faced by medical translators…
Abbreviations
Abbreviations and acronyms are frequently used in medical texts and can be a potential minefield for medical translators. For example, ECG is a common acronym for an electrocardiogram. Several acronyms have more than one meaning, select the wrong one and you could have a disaster on your hands or simply a very confused patient.
Non equivalence
Perhaps a drug is mentioned by its brand name within a medical text. The translator would need to research the drug to find out what the equivalent or the generic name would be for that drug in the target language. In some cases it might not exist at all in the target culture, in which case the translator would need to explain/add in additional information in order for the text to have equivalent effect.
Register
Some languages use very specific medical terminology and language, even when addressing a layperson. Patient information leaflets are a particularly good example of this. A translator would need to ensure the register of their translation is suitable for their target audience. For example they may decide to use 'high blood pressure' instead of 'hypertension' to make the document more 'user friendly'. Knowing when to use different registers for different purposes is a skill.
Neologisms
With the every changing world of technology, medical advancements are also always round the corner. New procedures, scientific developments and discoveries are constantly requiring new terminology.  This means a medical translator not only needs to stay abreast of linguistic developments they also need to be aware of new developments within the medical field in the languages they use. Coming up against an unfamiliar neologism can stump a translator, requiring additional time and resources to ensure it is translated correctly.
Medical records
If translating medical records, there may be reams of indecipherable hand written notes to deal with.  Charts, blood tests, scan results and prescriptions can all cause headaches for translators.
At Rosetta Translation, we handle many types of documentation from the wider medical arena such as patient information leaflets, summaries of characteristics, medical packaging and clinical trials. We're proud to work with experienced medical translators, particularly in a field such as this where precision is of vital importance.