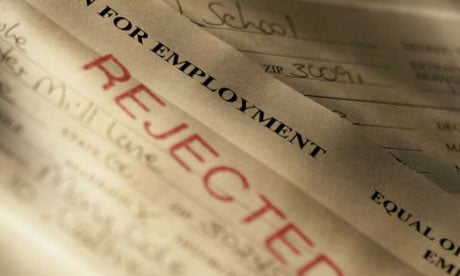 Following the first post in this careers guide series giving examples of some of the inadequate applications we receive on a daily basis; we would like to give some constructive advice in our next two posts. Though admittedly we do laugh on receiving some emails, our aim is not to poke fun unnecessarily, but to give some useful tips on how to get past our eagle eyes and onto our database.
In this post we will look at what you should not do and, in the next post, what you should be doing!
Don't be hasty!
A slap dash approach to sending job applications is evident immediately. Looking at the examples in our previous post it's clear to see that the individuals didn't take the time to check through their application. If English isn't your first language and you're applying in English, ask a friend who is a native speaker to check through it for you before sending. Whilst we do make some allowances for non-natives, there is a limit to how accommodating we can be.
Read through all parts of your application before sending. Is the subject line relevant, is the email body free of typos, does your CV highlight your expertise, is the email/cover letter addressed to the right person and company? It's surprising how many applications we get with another company's name as the addressee.
Don't assume you're a translator if you can speak more than one language
Translators and interpreters are language specialists. Not only do they speak more than one language, they also have done much training, studying, theoretical and practical work to get to a stage where they can become a professional linguist. Speaking two or more languages does not qualify you as a professional. In order to work with us, we require our freelancers to have at least 5 years of experience. Due to the clients and industries we work with, this is a minimum requirement. As such we are unable to consider any applications for freelancers who do not meet that requirement.
Don't beat about the bush
As prospective employers we're not going to spend time guessing exactly what you're offering us. If we're looking for a specific role to fill e.g. a German medical translator, we'll select applications that contain the information 'German medical translator', not an email which starts 'Prompt response to yours needs' (even if there wasn't a typo).
Don't lie!
Some job seekers decide to embellish or provide exaggerated information in their job applications. Research also shows that candidates are more likely to lie to small businesses because they think it is less likely the company will run checks and find them out. Our success is dependent on our linguists, so we need to be able to trust the freelancers we work with. During the application process we fully vet all of our potential linguists, checking translation and/or interpreting skills, and professional references. If we find any discrepancies between what an applicant claims they can do and what we reveal in our appraisal process then the application goes into the bin.
These are just a few of the 'don'ts' when applying for a job with us. In fact, much of our advice can be applied to job applications in any field.
Though we may seem a little harsh on occasion, this is necessary in the competitive freelance linguist market. Sometimes you have 'to be cruel, to be kind'.
Watch out for our next post which should bring more useful tips on job applications.