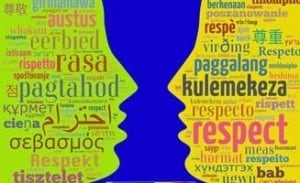 Since February 2000, International Mother Language Day (IMLD) has been observed as a day to promote peace, multilingualism and cultural diversity. The day was introduced 16 years ago by UNESCO as a way to call on member states "to promote the preservation and protection of all languages used by people of the world".
Past themes have included languages and cyberspace, multilingual education and Braille and sign languages. This year's theme is "Quality education, language(s) of instruction and learning outcomes".  This theme is line with Sustainable Development Goal 4 of UNESCOs Agenda 2030. The 17 development goals were decided upon last year at the 70th session of the United Nations General Assembly.  Goal number 4 is 'Quality Education'; indeed education feeds into many of the other sustainable development goals (e.g. climate action, reduced inequalities and decent work and economic growth).
With the IMLD, UNESCO is reinforcing its standpoint and actions for quality education by promoting the importance of mother language instruction, especially in early years of schooling. By promoting a multilingual approach to teaching UNESCO is well on its way to achieving the goal for quality education.
The chosen date of 21st February represents an event that happened many years before it was proclaimed to be the date for IMLD by UNESCO in November 1999. The event in question was the shooting of students in Pakistan on 21st February 1952. The students were demonstrating for recognition of their mother language, Bangla, when they were killed by police. The day not only serves to remember these students who died standing up for an important piece of their culturalidentity, but to also promote the need for cultural understanding, diversity and tolerance. Multilingual education is a channel through which these needs can be met. With linguistic diversity comes awareness of different cultural traditions, which in turn leads to deeper understanding, tolerance and open dialogues with people of other nationalities.
From a personal perspective multilingual education has been a big part of my life and has not only opened up many career possibilities, but has also opened my eyes and heart to travel, friendships and life changing experiences. Multilingualism has allowed me to work in translation and to discover so many things about a country and people. As a translator, knowing more than two languages makes you a desirable commodity, particularly if you can translate from several into your mother tongue.
So, what will you do this 21st February to promote multilingual diversity? Perhaps you have colleagues or friends who have a different mother tongue to you? You can share your cultural traditions or linguistic particularities. Or perhaps share a song, poem or story in your mother tongue. We can all do a little in our own way to help UNESCO achieve its goal for quality multilingual education to help form more unified and cohesive societies.
Resources
http://en.unesco.org/events/international-mother-language-day-2016
http://en.unesco.org/sdgs