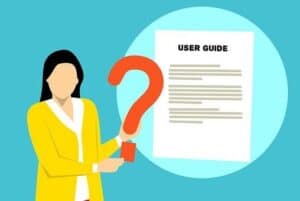 Who can resist a new gadget? The shiny box, the gleaming device, the prospect of some cool new technology to play with. But for translators there is an additional thrill in the form of the instruction manual or user guide, inevitably translated into multiple languages with varying degrees of success. So the recent arrival of a new cooker hood in our house saw me settle down with a mug of coffee to enjoy the "Installation and user's manual". My only sorrow is that my enjoyment was restricted to the English version of the 15 languages on offer. I am sure there were mistranslation treats on offer elsewhere and it occurred to me that a fun game for a group of linguists might be "guess the source language".
At any rate, on opening the user guide, it did not take long before I was immersed in what I'm going to call "manualese". The English text managed one entire sentence before the classic signs of poor proofreading and dodgy translation were already apparent in the instruction "In order to operate the unit correctly and safety". A long list of safety precautions were then listed under a title using the singular "safety precaution" in what is one of the most common user guide errors, the mistranslated plural. Almost immediately another classic error crops up, this time in an incorrect deployment of the definite article in the instruction "Do not let the children operate the machine". Verb declensions are also apparently beyond the average user manual translator, so we are told "the cooker hood should be clean regularly".
Unsurprisingly, many of the errors are simple typographic mistakes suggesting that proofreading was beyond the manufacturer's budget or perhaps deemed unimportant. For example, "This appliance if not intended for use by" and at one point a random bit of text from the Dutch manual, "Voor Schuine modellen", appears in the middle of the English translation. As for correct comma placement or spacing before parentheses, such niceties are completely ignored.
But my favourite moments in any user guide are the weird translations that are either completely impenetrable or add an air of mystery to the instructions. My cooker hood guide contained the enigmatic advice "Forbid the direct baking from the gas cooker" and the delightful "Keep the kitchen room a good convection". I also enjoyed "The button is with indicate backlit", where the weird word order sounds as though Yoda was involved in the translation.
Given recent improvements in machine translation output, it is difficult to imagine that a computer can be blamed for the flaws here. The odd style and careless editing have all the hallmarks of a non-native speaker combined with a total absence of any quality control. It would be trivial to produce something less terrible, and yet I find myself hoping that future user guide translations continue in this quirky style that is so rich in linguistic entertainment.