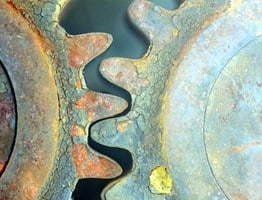 The quality of machine translation output is undoubtedly improving, and translators may be prompted to question their future with increasing volumes of post editing machine translation (PEMT) tasks among their offers of work. But a quick immersion in the world of PEMT is usually enough to reassure you that humans are not quite redundant yet. In fact, there is a certain fascination in watching machine translation get it spectacularly wrong, even in fairly predictable domains with limited vocabulary and straightforward syntactic demands. This blog takes a tour of some recent MT mishaps in German to English online retail translations. (Not ruling out the possibility that the translation engine may have "acquired" some of these from poor human translation in the first place!)
Something MT struggles with is where the source language has a handy noun that is absent in the target language. For example, the German angenehmes Fußklima becomes English "pleasant foot climate" when what is really required is a complete rewrite to something like "comfortable temperature regulation inside the shoe". This blog has talked about the difficulty in translating the German noun Blickfänger before, bemoaning the clunky Germanified noun "eye-catcher". But that sounds positively idiomatic compared with my recent discovery of Einige Blicke einfangen translated as "catch you some eyeballs" (rather than "attract admiring glances")!
Even if an equivalent noun exists in the target language, this may not be the ideal choice for a translation and MT struggles to assess such intricacies. So, German Wasserdichtigkeit can be translated as "waterproofness", but it is not a particularly elegant choice. And when the phrase Garantie auf Wasserdichtigkeit is translated as "warranty on waterproofness" the reader is unlikely to be impressed (a better solution is "waterproof warranty").
Many of these translations come from the world of clothing retail, which should be fairly amenable to machine translation given its constrained vocabulary, repetitive descriptions and simple style. But standard phrases like Einfaches An- und Ausziehen need a better English equivalent than "simple on and off" (expanding the phrase to "easy to put on and take off" helps the reader parse the meaning).
The lack of direct adjectival equivalents is just as problematic. Admittedly the German frei wählbar can be translated as "freely selectable" but rephrasing this as "can be freely selected" might be better, and if you are after a properly idiomatic shorthand "fully customisable" is a more likely English phrasing in many contexts.
In fact, context is everything! Even in a simple text, a misapplied idiom can easily trip up machine translation. The German wie angegossen has a lovely equivalent idiom in English "fits like a glove", but this sounds decidedly odd when you describe a "hat that fits like a glove"! Fashion texts also like nothing more than throwing random oddments of English into the original German, and that can really confuse the MT engine. So guten Taste zeigen becomes "show your good button" rather than "show your good taste".
Last but not least, homonyms are a real bugbear for MT. A bra described as ohne Bügel is given the English description "without bracket" when it should be a non-wired bra. German Schirm can mean all sorts of things from an umbrella to a screen or a visor, which gives us a baseball cap with gebogener Schirm being described as "a cap with a bent umbrella" rather than a "curved brim". Then there is the Mütze mit Umschlag, translated as "hat with an envelope", where it should have been a "hat with a turnover brim" or similar. And Schlag usually means a "shock, strike or blow", but where the reference is to Schlaghose, it means flares (of the bell-bottomed trouser variety).