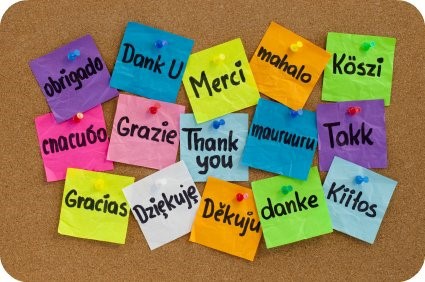 For some travellers, a phrasebook is the first item in their suitcase when they prepare for a trip to a foreign country, while, for others, learning to say 'excuse me' and 'thank you' in the target language is deemed a waste of time. Undoubtedly, the view one adopts will depend on the reason for travel: a businessman or woman might wish to avoid being unable to express gratitude to a client with whom they are attending a lunch meeting or to misunderstand certain customs or gestures they encounter in an important consultation; a holiday-maker, on the other hand, might wish to pick up a few words of another language for personal development, because they need to inform waiting staff of a food allergy or simply to be polite when visiting a host country.
Your tendency to pick up the local lingo may depend on where you visit: you might question whether or not your efforts to communicate in the foreign language will be well received by the local people. Your destination might mean the decision to learn certain words is out of your hands: if you are travelling to a remote part of a non-English-speaking country, you might have no choice but to, at the very least, attempt to make yourself understood in the language spoken there.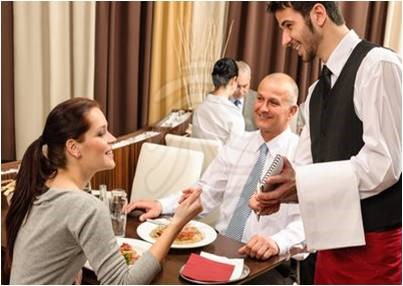 One argument against the practice of learning the language basics is that it is inefficient. "Why would I learn the basics of a narrowly-spoken vernacular when it is far more useful for the members of the country I am visiting to pick up English, since they so frequently come across English tourists?" "I don't have time to invest in mastering this language, so why bother starting?" In terms of logic and when you consider the maths, this argument has strength. It does, however, along with those whose advocates purport that learning the basics is a waste of time because "English is spoken everywhere anyway" or that they are "poor at languages" does not take into consideration the enjoyment that experiencing immersion of culture can provide. It can add to the charm of travelling, not to mention the sense of achievement felt when you successfully book a taxi or ask for simple directions. It also helps to break down barriers, making a real difference in attitude of the people you come across, since attempting 'un peu de français' or 'restaurant Spanish' can encourage a friendly reception. It might even go some way to change the stereotypical image of the insular, slowly- and loudly-speaking Brits abroad who start gesticulating as soon as they step through security at Gatwick.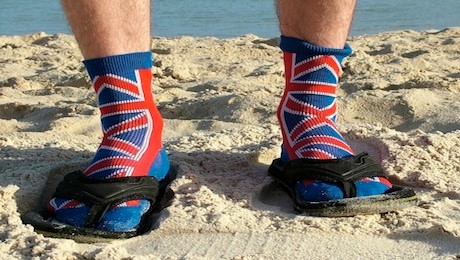 Things might be improving, however. Tourist board surveys revealed that, in 2002, British tourists were the most linguistically incompetent, while, today, our nation of monoglots is trying harder: a 2014 survey showed that 52 per cent of British tourists make an effort to learn key phrases in the regional dialect. A glimmer of hope, but it also revealed that an inappreciable 8 per cent of us consider learning the local language to be an integral part of our holiday experience.
It can be frustrating when your attempt to ask for a bus ticket in your best French is met with a blank stare, but even being able to say "Do you speak English?" will suggest your propensity to make an effort and avoid appearing to simply expect every other country's people to understand your native tongue. I would hope that most of us do have a genuine interest in the culture of the place we are visiting, and regardless of whether or not the use of English is prolific in a given country, the onus should not be on my waiter, taxi driver or hotel receptionist to acquire knowledge of my native language. Rather, it should be my responsibility, as it is my choosing to be a guest in the country in question, to familiarise myself with the language and customs, at least to a rudimentary level.
The grammar doesn't need to be perfect and making mistakes is inevitable, but, with the right attitude, it can actually be fun, so why not try learning a few useful phrases next time you venture abroad, instead of just pointing at the menu?
Bonne chance!