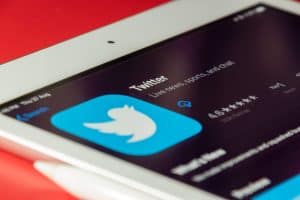 Even the most diligent translator occasionally needs some distraction from work. This week's blog takes a trawl through linguistic Twitter in search of entertainment and education that might even tenuously be described as working. Of course, you can dutifully follow whichever agencies you work for and use your Twitter profile for networking and job hunting, but what I'm really looking for here is something to scroll through while you grab a lunchtime sandwich or mid-afternoon coffee. Something to take your mind off your looming deadline, while still purporting to be vaguely related to the world of language and translation.
If you want to indulge in some social media distraction without feeling too guilty, you might like to start by following @TranslatorsWB – translators without borders. This is a non-profit organisation that "envisions a world where life-saving knowledge knows no language barriers". Their tweets cover climate change, humanitarian crises and the role of language professionals in aid and development work. You may even be tempted to volunteer some of your hours to work for them.
On the other hand, if you're after inspiration or have a penchant for the cheesy motivational quote, you might like @LanguageQuo – for gems such as "#Translators are like ninjas. If you notice them, they're no good" and "Knowledge of #languages is the doorway to wisdom", or what about "Every #language is a temple, in which the soul of those who speak it is enshrined".
Etymological titbits are regularly on offer from lexicographer @susie_dent. Her recent tweeted definition: "Ploiter (1800s): to work in an entirely ineffectual way, because your mind is simply not on the job" beautifully encapsulates the theme for this entire blog post. Another fine source of etymological trivia is author and language blogger Paul Anthony Jones, who tweets as @HaggardHawks. The Oxford English Dictionary tweets a word of the day @OED, as does the Macmillan Dictionary (@MacDictionary), which usually has a topical theme for its output.
If sociolinguistics is your thing, "Language on the move" @Lg_on_the_Move has great content, looking at issues around "language learning, multilingualism and intercultural communication in the context of migration and globalization".
Finally, why not check out @AdamCSharp, self-professed list obsessive, whose tweets also often have a linguistic theme. Take a look at his fun list of words that are older than you might think (https://twitter.com/AdamCSharp/status/1183625230260015104). He also has a whole series of tweets on fun alternatives for existing words, "parkour commas" = apostrophes, "prison donkey"= zebra, "liquid zoo" = aquarium. And translators will particularly enjoy his "improved in translation" series with joyous (and hopefully accurate) items such as "fat goose" (Icelandic for penguin) and "larynx loincloth" (Hindi for tie). I'll leave you with a couple of items from his "sorely missed Victorian slang" list. Wouldn't it be wonderful if we could resurrect "tight as a boiled owl" (drunk) or "bitch the pot" (pour the tea)?