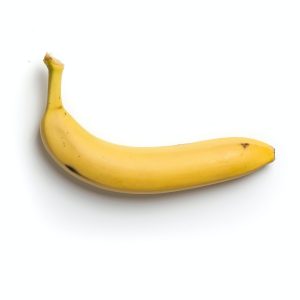 In early November 2018, CNN launched another of its banana series of commercials. It features a banana in a number of situations where an apple would be expected, such as on a medical advice notice now proclaiming 'A banana a day keeps the doctor away' or a banana falling on Newton's head. It finishes with a savvy-looking young girl (eating an apple) studying a 16th century picture by Lucas Cranach the Elder, of Eve handing Adam a banana. The final tag line is:
'Lies can become truth, if we let them'
'Facts First'
Depending on one's taste and tribal political affiliation, one can evaluate this on an extremely wide spectrum from really rather funny to unbearably smug and self-congratulatory. You can watch it here and make up your own mind
There is, however, also a deeper issue with the commercial, one that seems to have escaped much attention.
At the core of the ad, there is a great, big lie, fake news, if you like.
The fact that 'everybody knows' that Eve gave an apple to Adam doesn't make it right.
In Genesis, which is the source that this painting is depicting, reference is only made to a 'fruit' not an 'apple', as in the King James edition (Genesis 3:6) '…she took of the fruit thereof, and did eat, and gave also unto her husband with her; and he did eat'.
So why is the idea of it being an apple so deeply ingrained in our cultural heritage?
The answer may be sloppy translation or patchy knowledge of Latin. One theory of where the issue comes from is the similarity of the words for 'evil' and 'apple' in Latin, and specifically in the Vulgate, the authoritative Latin translation of the Bible. The Latin word for apple is 'mala', as in Proverbs 25:11, or 'malum', as in the Song of Solomon 2:3. In Genesis 2:17, the 'of … evil' in 'he tree of the knowledge of good and evil' is translated as 'mali', hence the suggested confusion.
More than that, Genesis 29 has a strong suggestion that it was NOT an apple, as it goes 'Behold, I have given you every plant yielding seed that is on the face of all the earth, and every tree with seed in its fruit. You shall have them for food.', thus allowing Adam and Eve to eat every fruit with seeds in it. Apples obviously have seeds, so that would seem to include apples.
In Jewish tradition, the fruit has variously been identified as tamarind, grape, pomegranate, wheat and perhaps most intriguingly, psychoactive mushroom.
Be that as it may, it is clear that the 'common knowledge' of the fruit being an apple is at best a rumour or a myth.
So does any of this really matter? In a normal context, I would say probably not much, and this whole discussion would just be an amusing and hopefully somewhat interesting distraction.
Let's remember, though, that this comes from CNN, a global news organisation that is using this to contrast its own superior research and fact-checking to the lies and half-truths of other news outlets such as Fox News, or the now famous 'alternative facts' of US president Trump.
In that context, I would regretfully conclude that this is at least embarrassing, and that somebody at CNN and their advertising agency clearly hasn't proper fact-checking before authorising this for release.
Facts First, indeed.