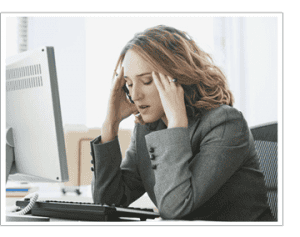 As a career, translation can be very rewarding. If you work hard and have the talent you can pick and choose the jobs you want to take on and make a considerable living. You can work on some very interesting, worthwhile texts and truly be part of something helping to educate or change the world (if you're lucky!). But, life as a freelance translator (as with many other self-employed positions) holds many challenges and in this blog we take a look at some of those.
You're on your own! If you decide to brave it and step out on your own as a freelancer then you are well and truly left to your own devices. Being self-employed is a lot of work. Yes, you can work the hours you want to and take 6-week vacations if you really want to. But, you won't have the security of a regular salary and paid time off. So, unless you're absolutely raking it in, you won't be able to afford to go on trips around the world. This means you're likely to work more hours than you did in a salaried position. But, at least all the effort will be to line your own pockets rather than those of a large corporation/your employer. It's definitely not all about working in your pajamas in front of 'Homes under the hammer', making a successful career from translation requires some serious graft and burning the midnight oil to make the deadline.
You're your own marketing/finance/complaints department: Though you may envisage spending all of your time researching and translating, the truth is that you have to do a lot of admin. In order to get the work, you need to put yourself out there and keep yourself at the top of the list for 'go-to' translators. Sending out CVs to hundreds of translation companies/agencies, keeping a website or social media page up to date, sourcing jobs, invoicing for work completed, chasing unpaid invoices, dealing with queries and complaints (although hopefully very few) are all on the cards. Finding a balance between work that pays the bills and 'paper pushing' is crucial, there's no one else to do it for you!
It takes time: Starting out as a freelance translator is tough, getting on to the books of a translation company is one thing, actually being regularly called on to do jobs is another. You will often have to take on jobs that no-one else wants to do with impossible deadlines and formatting, working through the midnight hours to get noticed, but if you persevere, show you're a hard worker, reliable and produce quality work the steady stream of work should eventually be your pay out. It does take time though, overnight success if nigh on impossible.
Stay tuned for part two coming soon…