While the umbrella term 'project manager' can be heard in almost all sectors in the professional world, from construction to IT, project management as a practice in the field of translation has only started to emerge in recent years and does not yet, therefore, have the long tradition it is seen to have in many other industries.
Many people still hold the traditional view of translation as an individual sitting behind a computer, transforming texts from one language into another with the use of their bilingualism and a dictionary. There is, however, especially nowadays, a far more complex process that occurs behind the scenes of any translation agency, integral to which is the role of the translation project manager.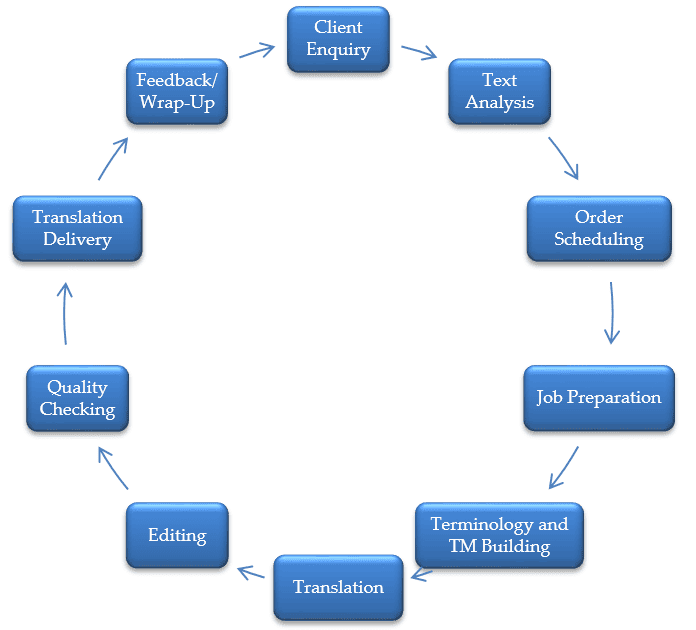 The TPM is entrusted with planning, instructing and monitoring, as well as delivering large volumes of accurately-produced information whilst avoiding common pitfalls and resolving problems when they arise, and the above-mentioned four stages of a translation project's life-cycle, each to a lesser or greater extent, prescribe that a good TPM demonstrate strength in the following fundamental areas:
Communication skills
This characteristic is critical throughout the duration of a project, but at no point is it more important to communicate well than during the planning and instructing phases of an assignment. We, at Rosetta, have a fantastic sales team who liaise solely with our clients, allowing this group of account managers to focus entirely on the customers' needs and make necessary demands on their behalf, while our team of project managers are in direct contact with our freelance translators. This permits our PMs, in turn, to ensure our linguists' satisfaction with the work they carry out for us, which is paramount for creating a production cycle that continues to function as efficiently and effectively as possible.
Clarity is the key component in communication between project managers and outsourced translators, since laying the groundwork for a project is fundamental in minimising risk: sending a linguist all the relevant reference material prior to starting a translation assignment, communicating any potential updates during the translation process and being explicit when stating deadlines and specific client instructions leads to high-quality end products and their smooth deliveries. Coherent correspondence between PM and translator is therefore the only way to achieve successful results, to keep the client happy (and coming back) and to avoid feelings of frustration in both the translator and the in-house team, since we are better positioned to understand and convey our clients' short- and long-term goals. This includes establishing agreed rates with translators, verifying glossaries, text preparation in the initial stages of a project and, at times, obtaining sample translations from the proposed linguists to provide a client with as assurance of a good multilingual end product that fits with the client's expectations and both their and our budget.
The importance of communication and collaboration between in-house team members should not be underestimated either. We have to manage the work of the internal team as well as that of our external suppliers, who are based around the globe. A source file must be sent out, translated, returned, quality-checked in-house and delivered on time, and so coordination of both these groups of staff members must be taken care of with precision.
To be continued next week!