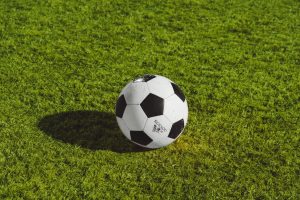 These days I rarely manage to stay awake long enough to watch BBC's Match of the Day live on a Saturday night. Instead, we tend to record it, and this has the bonus that you can fast-forward if the post-match interviews and analysis gets a bit dull. But this season, I've been making sure not to skip over the interviews featuring the superb double act of Leeds United manager, Marcelo Bielsa, and his trusty interpreter, Andres Clavijo.
In case you are not familiar with Bielsa, he is an Argentinian football coach who has managed some of the top clubs as well as the national teams for Argentina and Chile. To say that he is something of a character is an understatement, nicknamed "El loco" (the madman), he watches most matches at Leeds perched on an upturned bucket (official 'Bielsa Buckets' were soon available from the club shop). When quizzed about his choice of seat, his response was typically taciturn: "I have nothing to add. It's a comfortable bucket."
He is a renowned tactician with a formidable reputation and legendary dedication to detail. He is said to have had sleeping quarters installed in his office to allow more time for match analysis. And when the UK work permit approval process required evidence of "exceptional talent", he compiled a dossier of every single formation used in Championship matches in the 2017-2018 season, complete with notes on frequency of use and variations.
For someone with such a fastidious style, it might seem strange that Bielsa has not applied this to his language-learning. When managing Marseille in France, it is notable that he never learned French either. But it is also suggested that his desire for every detail to be communicated perfectly is what explains his insistence on using an interpreter. It is also frequently clear that Bielsa's English is good enough to be critical of the translator's choices. There are several clips of him correcting, or even disputing the English version of his interviews. In one post-match discussion Clavijo has to defend his corner when Bielsa implies he has not given a perfect English rendition of the Spanish (see sources).
Frankly, it is a brave interpreter who is prepared to take on this task and that is almost certainly why Andres Clavijo has acquired a fan club of his own. Like his predecessors, he is not a professional linguist but a football expert in his own right. Previous Bielsa interpreters have included assistant coach Carlos Corberan, goalkeeping coach Marcos Abad, and football analyst Diego Flores.
Clavijo's expression as he concentrates on Bielsa's statements is a joy to behold. Often the substance is pretty mundane, I sometimes think he must be longing for something a bit more exciting than "The team played well, the opposition were well organised, we created lots of chances". And every so often those wishes are fulfilled. In one pre-match press conference a journalist asked if Bielsa was going to keep his opponents guessing by keeping his team selection a secret. Never a man to obey convention, Bielsa promptly reeled off the names of the entire squad, and Clavijo can be seen trying to suppress a grin as he realises what his boss is up to.
Sources:
https://twitter.com/BBCMOTD/status/1310339155105329152
https://www.goal.com/en-gb/news/why-does-bielsa-use-a-translator-leeds-united-interviews/1rzbbdfmqs6xk1baw7dz67xoaj